The former Miss Nigeria, UK and Managing Director of Beth Model Management Africa, Elohor Elizabeth Aisien, is the brain behind the popular Elite Model Look, Nigeria. She won the franchise in 2008 and to add to this achievement, she has just taken the reins as the new creative director of the Miss Nigeria competition. In this interview with Edwin Usoboh, she spoke on her impact in the beauty and modeling industry and promised that this year's Elite Model Look and Miss Nigeria would be world class.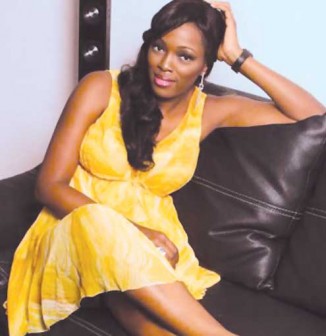 Elite Model Look is an international acclaimed modelling competition which takes place in over 80 countries. How did you get the franchise to organise the prestigious competition in Nigeria? 
We got Elite Model Look Franchise in 2007 but we did our first show in 2008. It was almost impossible for us to get it because Elite Model Look is very particular about the country it works with. When we came on board, we were the second African country that was in it but after a few emails and visits, we were able to convince them that we can organise the show in Nigeria. I was told to do a trial in 2008.
Were you involved in modelling before you won the franchise? 
I used to be a model when I was in London and I won Miss Nigeria, UK before I returned home. So, it was easy for me when I moved back to Nigeria. I used to get calls from people requesting me to come and model for them. But when I searched for a modelling agency to join, which is the way it is done internationally, I found that there was no agency in Nigeria. I decided to set up an agency so that I can help young girls and boys aspiring to become international top models.
This year's competition would be your fifth edition. What does it take to make this a success? Are there no challenges?
Though it comes with some challenges, it's been very good at the end of the day. It is always difficult when you are  looking  for sponsors to believe in what you are doing. I've had to use my personal money for the show just because it's my dream. But people are beginning to appreciate what we are doing because we are consistent. This year, we've had people that are ready to be part of the show.
Most modelling agencies collect money for registration but you've been able to organise a successful show without taking money from your models. What is the secret? 
As I said, it's my dream; we are not thinking of money now. We would be thinking of money in the future when our girls have been able to break into the international market; then we will be able to make money. We are trying to build a high-flying modelling agency in Nigeria to help these models understand what it takes to be in the industry. So that  when they become international models, they won't have bad reputation and disgrace us.
For instance, Chika Emmanuel, our 2010 winner, is the richest face model in our agency.
What are your plans for the winners after their reign? 
After their reign, they would sign with the agency; Beth Models is  not only for the winners, but the contestants too can also benefit from us. We  will  get them jobs for shows and events here in Nigeria. Most of the girls are now top models in Nigeria and cover girls for  most  celebrated magazines  "Arise", MTN Fashion Week and lots more.
As the new creative director of Miss Nigeria, what do you have in stock this year? 
Right now, I can't say much about Miss Nigeria but immediately after the Elite Model, we will start working on the beauty contest. But I promise you, this year's Miss Nigeria would be totally different from what you've seen so far.
In the next Miss Nigeria, we will be looking for a beauty queen that will represent us well both home and abroad. To create a class, we will be looking for someone that is smart, tall but she doesn't have to be very pretty. People would be able to identify with her after her reign because she would have done a lot of charity works. She must have her own business or must be doing something meaningful. I was once a beauty queen and here I am today, I have my own business. She must be a combination of  beauty and brain, somebody that will have great impact even after her one year reign.
What new ideas are you introducing  in  the next Miss Nigeria?
We are working seriously on that, we are doing a Reality TV Show. Our key aim for Miss Nigeria this year is education, we want to help the youths not the queen. To achieve this,  we are trying to create a fund raising platform and academy.
Right now, it's not about the adult, we are actually working with the youths. There will be youths even among the judges  so that the youths can tell other judges this is who we feel should win. So, it's more about the youths now.
What is your advice to  aspiring models? 
Whatever you want to be in life,  just go for it. Never listen to anyone who  says you can't do it. .
Has your upbringing influenced your career path? 
I grew up with my mum and I will say she's been my mentor, she's been there for me. My mum has been very supportive. A few mothers  would encourage their daughters to go into modelling. She even introduced me to modelling, she said I want you to be the next Naomi Campbell, so I said let me try. She even pushed me to contest for Miss Nigeria, UK. That's why I can wake up at 7a.m or 8a.m and come to my office and I am happy with what I am doing.

Load more