Maritime stakeholders fume at arbitrary/illegal port charges and threaten legal action
If there is anything giving maritime stakeholders serious headache at the moment, it is the arbitrary charges being imposed by the various port operators on port users.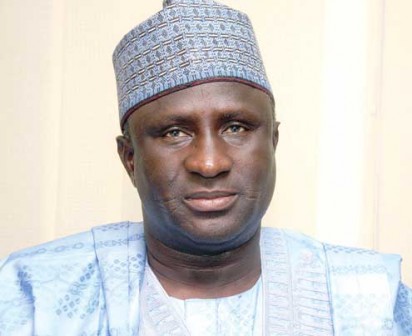 At a one-day forum organised last month in Lagos by Akabogu and Associates, in concert with the Nigerian Shippers' Council, maritime stakeholders expressed their anger over the arbitrary charges levelled by port concessionaires and shipping companies. These charges, they fumed, run against global best practices. Participants were worried by the fact that Nigerian ports have the highest shipping charges in the world and that nothing substantial is being done to address the development. They lamented what they called federal government's nonchallance in controlling the collection of illegal and duplicated charges at the port. While the much-talked about concession has not reduced the cost of doing business at the ports, port users pay through their nose to save their business concerns.
In recent times, there has been a deluge of complaints over the incessant harassment of importers/exporters, and ceaseless increase in port charges and its adverse effects on the business interest of importers and exporters and the economy at large. Terminal operators, concessionaires and shipping companies, have also been accused of introducing several unofficial charges  without due consultation with other stakeholders or following due process.
Emeka Akabogu, a maritime lawyer who queried the multiple charges imposed on importers/shippers opined that what constitutes some of the charges are unnecessary if things are done in accordance with global practices. Vital issues discussed at the forum included what really constitute the numerous charges slammed on importers/shippers of goods to Nigeria. The contentious charges include terminal handling charges, THC; container demurrage (who should be charging and how much is the international standard), value added tax on cost, insurance and freight (why is it charged when it is also charged on customs duty) and value added tax on container deposit (why charge it at all)
Due to the high charges incurred by importer/exporters, most of them now prefer shipping their cargoes through neighbouring ports to reduce cost.  Going by the analysis done at the stakeholders' forum, Nigeria shippers are said to be losing N65.4bn annually to arbitrary charges. This trend is causing Nigeria to be losing the bulk of its shipping businesses to neighbouring countries. As shown by global trade data, a chunk of goods meant for Nigeria entered through the neighbouring ports. From statistical records, about 70 per cent of containerised and other general imports into West Africa end up in Nigeria. But less than 20 per cent of such goods enter through Nigerian ports as a result of multiple charges among other constraints.  According to the former Managing Director of the NPA, Omar Suleiman, the cost of shipping in Nigeria is 10 times higher than that of neighbouring African countries like Benin Republic.
At a forum held on 48 hours cargo clearance, Remi Babalola, former Minister of State for Finance, attributed this trend to high transaction costs, multiplicity of tariffs and rates, high insecurity of cargo, bureaucratic bottlenecks and poor infrastructure. As observed by Babalola, imports into Benin Republic about five years ago were four times higher than the requirements of the country. According to him, a recent survey indicated that stakeholders such as importers and clearing agents preferred the Cotonou port because of the lower tariffs and charges there, simpler processes and procedures and better security for cargo.
National President, Association of Nigeria Licenced Customs Agents, ANLCA, Olayiwola Shittu, at an e-Payment forum held in Lagos recently stated that 60 per cent of the charges at the Nigerian ports are illegal or unofficial. "About 60 per cent of transactions in the ports today are unofficial and the money realised through such means go into the private pockets of individuals. Also because the Customs is given a target by the federal government, the officials use their discretions to charge businesses on how much to pay for imports," he said.
Apart from the statutory charges like import duty, fees, common external tarrif levy and the value added tax paid into the coffers of the federal government, importers/exporters are still subjected to paying other charges like the one per cent Comprehensive Import Supervision Scheme, seven per cent port development levy, 0.5 per cent ECOWAS liberalisation scheme, rice levy, cigarette levy, port surcharge and sugar levy.
Sir (Dr.) Join Ofobike, Chairman, ANCLA, Apapa lamented how the multiple charges are adversely affecting business and making things difficult for end users. "The situation is so funny and worrisome that if you pay, let's say N10 for something today, it could increase to N50 the next day. They always make excuses for the increase in charges. And to make things worse, there is no agency or regulator to curb their actions. This is really killing business and it is the common man or the end user that suffers this in paying more for such goods," Ofibike fumed. He was more annoyed that the poor quality of service provided at the port does not justify the increase in charges. "If these operators are increasing charges when there is no improvement in quality of service delivery, of what benefit is the increase?" he wondered.
The bid to eradicate arbitrary charges at the ports has been an age-long battle. In 2010, the Nigerian Shippers Council published a list of some 40 unapproved port charges. These include terminal handling charges, container deposit, container clearing, shipping company charges, demurrage charges, cost-on-turnover, transfer documentation charges, transfer charges, rent charges, equipment charges, manifest amendment charges and tally clerk charges. The discovery prompted the former Minister of Transport to issue an order for the cancellation of about 12 of the unofficial charges.
Eugene Nweke, President, National Association of Government Approved Freight Forwarders, NAGAFF, observed that the concession of the seaports has not curbed high charges. He explained that before the responsibility of cargo handling was taken away from the NPA and concessioned to private terminal operators, the NPA used to charge only import delivery charge on containerised cargo. But the concessionaires have added a terminal handling charge to the import delivery charge.
Nweke said that shipping companies and concessionaires capitalise on the absence of regulation or a commercial regulator to fleece importers/exporters of millions of naira. "It is every unfortunate that importers have nobody to protect their interest. Apart from increasing terminal and other shipping charges, shipping companies and concessionaires compel importers to pay for demurrage at the ports even when it is the terminal operators that caused the delay", he charged. Stakeholders have been agitating for a commercial regulator to checkmate the anomaly. By virtue of their statutory roles, the NPA and the Nigerian Shippers Council, NSC, are mandated to perform the role. But maritime stakeholders accuse them of inaction. Analysts believe that if these agencies perform their roles effificently, or government create a new commercial regulator, controlling the insurgence of illegal charges at the port would be easier. Shittu and Ofobike are of the impression that a powerful cabal at the Federal Ministry of Transport connives with some operators to frustrate the process of creating a commercial regulator. Some analysts also opined that failure to pass the Port and Harbour bill, and the National Transport Commission bill five years after they were enacted is also a serious setback to addressing the ills plaguing ports operations. The bills seek a legal backing to the port reform programme and the enactment of a commercial regulator. In addition, Shittu identified adoption of the e-payment mode as another way to limit illegal/duplicated charges.
NAGAFF has vowed to put an end to the alleged harassment and the incessant increase in port charges. "We are not going to be physical in our approach to these problems, but we are going to fight the problems by deploying our advocacy weapon which the association is known for," Jude Maduka, the new Chairman, Tin Can Island chapter of NAGAFF reaffirmed. The NSC responded it is already tackling the situation as it has tabled the benchmark of shipping charges before the Minister of Transport for necessary action. Stakeholders also suggested organising a forum where the Minister of Transport will be in attendance to hear the plight of stakeholders on the vexatious arbitrary charges and take prompt action for immediate implementation.
Freight forwarders and other port users are not convinced a radical solution will be propounded soon. They have threatened to shut down port operations and seek legal action if the federal government fails to yield to their plea to address the problem of arbitrary charges. " Since several years of trying to draw government's attention to the unwholesome practices of these shipping companies and terminal operators have abortive, it seems the only language the federal government understand is to hear that the ports are shut," a senior NAGAFF official threatened.
—Femi Ayodele/TheNews Africa

Load more