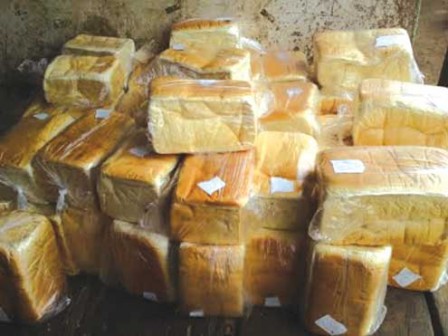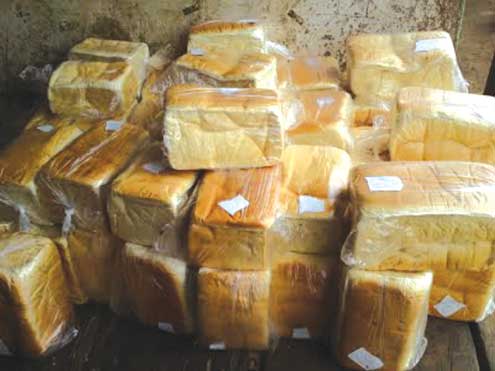 On Monday 1 September, the Association of  Masters Bakers And Caterers of Nigeria, AMBCN, Lagos State, announced its decision to increase the prices of bread by 20 per cent. According to the Lagos State Chairman of the association, Prince Jacob Adejorin, the increase is necessitated by the recent increase in tariff and duty on imported flour and wheat flour by the federal government. "All efforts by our national body to make government reconsider its stand on the tariff proved abortive. In view of this, and considering our contributions to the economic growth of the nation, not only as the second largest employer of labour in the country, but also as a major user of the millers product, it is pertinent to take this decisive action by increasing the price of bread by 20 per cent on a loaf," he said.
Flour millers have increased the price of a bag of flour by N1,000. Before the hike, a bag of flour sold for N5,750, but now goes for N6,755. While flour dealers offer a bag at the rate of N7,000 for immediate payment, it goes between N7,300 and N7,500 on credit. Apart from the increase in the price of flour, prices of other baking ingredients like sugar, butter, salt and yeast have also shot up. Bakers complained that with the resultant inflationary spiral, there was no way bread could continue to sell at the old prices. "We bakers in Lagos State can no longer cope with continual increase in the cost of production. It has made it difficult for us to remain in business," Anjorin stressed.
The medium-sized popular bread referred to as Agege bread hitherto sold for N70-N80 now goes for N100 while the old N100 bread costs N120. That of N120 then now sells for N150, while that of N150 sells for N200. The smallest bread size of N50 seems to have become extinct as this magazine's check last week could not locate it in the market. Sliced loaf that could be bought for N200 two weeks ago now goes from N250 upwards.
Federal government's increase in tariff on flour and wheat is not unconnected with its policy to promote the much-talked about production of cassava bread. In June, government had pronounced a 35 per cent duty on wheat flour import, and yet another 65 per cent levy on it. It also stopped the 10 per cent duty paid on import of cassava. According to the Finance Minister, Ngozi Okonjo-Iweala, the revenue from the 65 per cent levy on wheat is to be channelled towards the Cassava Bread Development Fund.
As unpalatable as the situation seems in Nigeria, other countries are not insulated from the incessant rise in bread prices, and in prices of food generally. A British Broadcasting Corporation report last month stated that wet weather in Britain and drought in North America would push up prices of bread due to the decline in maize production. The United States of America is also not let off the hook. Last month, there were reports that drought had adversely affected maize production. The UK milling price was said to have risen about 40 per cent to £246 per tonne in a month. In the same vein, the National Bakers Association of Zimbabwe indicated recently the move to increase the prices of bread by 15 per cent if the current import duty is not reduced from 20 per cent to 5. Prices of flour rose from $680 to between $710 and $740 per tonne.
Speaking on the challenges faced by bakers, Anjorin identified lack of funds which is compelling bakers to buy flour on credit in order to sustain production. "The process of buying on credit is higher than when you pay on cash," he explained. Other setbacks ravaging production in the industry include epileptic power supply and hike in the price of sugar. According to a market survey, a bag of sugar sold for N7,000 some two months ago is now offered for N9,000. Anjorin revealed that due to the price hike, bakers have been buying from the open market, contrary to their usual practice of buying from distributors. He stated it has been difficult for the association to subsidise purchase for the benefit of members or buy in bulk.
Bread consumers have been reacting to the increase. A group of concerned consumers who spoke with this medium lamented the hardship it would inflict on the masses. They are worried it would cause the poor to spend more on feeding. Gbenga Adeyemi, a factory worker, said: "It is really sad that bread increase is coming at a time Nigerians are finding it hard to survive. Instead of government to think of a way to make life better for the common people, they rather preferred to increase the lamentation with harsh policies. Some months ago, it was fuel subsidy removal; now it is increase in bread price." A baker at Abule Egba, Lagos revealed that there has been a fall in demand since the increase.
There is the fear bakers might cut corners to stay in business by reducing sizes and quality of bread. But Anjorin allayed such fear.
—Femi Ayodele