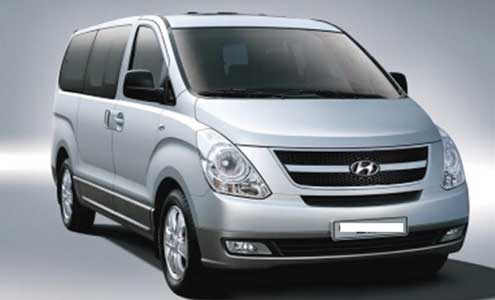 Hyundai Nigeria is destined to ruffle a few opposition brand feathers with the introduction of its H1 six-seater which cleverly blends the practicality of a workhorse with the comfort, space and drive quality of a leisure vehicle.
The Korean manufacturer has already built up a good name for itself in this market segment with this bus that has become tremendously popular with families, tour operators and shuttle service companies since its introduction two years ago.
Just like the H1 bus the new multicab is extremely competitively priced and offers luxury and safety features that no other manufacturer can match in this segment. Features that will immediately appeal across the board is its large cargo hold, comfortable, air-conditioned six-seat accommodation, impressive towing ability, 4 Star test crash rating and quality.
Hyundai reckons the H1 is well positioned to draw buyers discouraged by the cramped cabins, uncomfortable, noisy ride and price tags of double-cabs as well as owners who are considering downsizing from their SUVs and MPVs.
The 2.4-litre, 16 valve petrol model, armed with a five-speed manual transmission, produces 126kW and 227 Nm and Hyundai says it will get to a top speed of 182km/h and accelerate from 0 to 100km/h in 17.9 seconds. CO2 emissions are given as 240g/km and fuel consumption of 10.2 litres/100km has been measured in a mixed cycle. The relatively sharp and positive feel of the vehicle's Hydraulic Power Steering (HPS) and its tight turning circle of only 11.2 metres makes for easy parking, even in tight spots.
Finding a suitable driving position is also an easy victory, thanks to its height-adjustable seat and adjustable steering column. Visibility is excellent thanks to acres of glass all round and large outside mirrors. Overall it is a pleasantly easy vehicle to drive, considering its size and space.
The H1 offers a very appealing blend of family wagon, people hauler and load carrier at prices way below the rest and armed with features that set new standards for this segment in terms of comfort, safety and versatility.
By Daniels Ekugo