Fuji music czar, King Wasiu Ayinde, has stopped his fans abroad from spraying him during his performances at his ongoing tour of North America, Showbiz Trends learnt.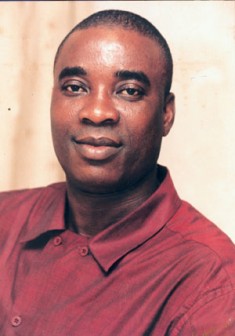 K1, as he is widely known, was said to have taken the decision to control fans from crowding his stage as well as make the show more enjoyable for those who paid to attend the shows in different American cities.
It was leant that K1 recorded a full house in all his shows across different American cities with fans paying as high as $100 for the regular and $250 for the VIP. And at many of the shows, the number of fans who could not get tickets outnumbered those inside.
"K1 is poised to bring honour to his genre of music and set a new standard. He is trying to make his shows conform with the international standard of fans coming to be entertained and getting a better view of the artiste; unlike in the past when fans would storm the stage under the guise of appreciating him thus turning the gig into rowdy ones," Bolaji Akinleye, who was at New Jersey, United States leg of the Fuji music star show told Showbiz Trends. He adds: "Many had travelled for six to seven hours from different parts of America to see K1 after waiting for more than a year for his US tour. As a mark of respect to those fans, he pleaded with his fans not to spray him money so that everyone can enjoy his music."
Showbiz Trends investigations revealed that K1 is subtly discouraging the culture of spraying as a reaction to the complaints of some of his patrons who normally engaged him but mostly ended up being overshadowed by some guests who  take over the stage, spraying him. K1 himself was said to be getting irritated by the excesses of these set of fans and is bent on dealing with the situation.
However, while Percy, K1's top aide, confirmed the ban, but he said: "K1 will still allow spraying as our culture dictates but the Maryland, US, show was just a one off, being our first show of the tour after a long while and he wanted to perform to people's satisfaction.
"But at the New York show next day, people later sprayed him. We do this once in a while at some shows in Nigeria to allow fans enjoy his songs," Ademokun told Showbiz Trends.
K1 is presently on break in Nigeria and will resume the tour of North America by 26 September, begining with a show on 21 September in London.

Load more