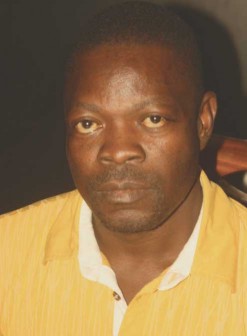 After the remains of Fuji Star, Alhaji Ahmed Adebayo Blessing Akanni a.k.a. Ojuyobo, were buried on Teusday, 11 September, 2012 in his home in Mowe, Ogun State, southwest Nigeria, P.M.NEWSEntertainment gathered that he left behind 14 children.
Ojuyobo, as Bayo was popularly called, had many wives including Yetunde, who lives in London, Ruka, Iya Funmi and others.
Present at the well attended burial were eight of his children including his first son, Abeeb.
Bayo, who shot to limelight with the album  titled She mama, also had 14  albums to his credit, including Bayonic, Ila Alasepo, Sex Machine, No person, Jejety, Galala, Aso Ibora, a duet with Shefiu Alao, Three crown, another duet that features Osanle, himself, Wasiu Ajani Tekoye and others.
The burial was attended by music stars, artiste managers, friends and fans of the deceased, some of whom are Rasheed Ayinde a.k.a Fuji Merenge, Love Iris Adisa, Alhaji Saka Orobo, Segun Opontisun, Safejo Amama, Lady Lacasera, Olomide and Bimbo Agogo, representing Lagos PMAN, Kunle Halidu,Telemoon and others.

Load more