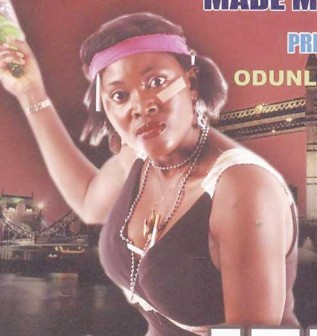 Actress Mariam Adebayo has revealed why she is fond of men rather than women, especially during her teenage days.
The actress said being in the midst of boys gave her the impetus to be more confident and face the challenges of growing up. "I learnt a lot while being in the midst of boys; they give me a lot of confidence and they always come to my support whenever I needed them most."
According to her, although she equally flows with her female friends, her love for men was considerable. "I like them, and they too like me, that is why I have a lot of them as my admirers and fans".
Mariam said she developed interest in acting since her days at the New Era Girls School, Surulere, Lagos State, adding that being in the entertainment industry has given her joy, employment and contacts with great artistes such as Genevieve Nnaji, Madam Saje and  Mrs. Idowu Phillips, popularly called Iya Rainbow.
The actress, who is set to release her latest film, Jelilah, said the film sector has a great future, and called on youths to embrace the industry.
She commended the media for supporting the sector adding that the Nigerian press has helped in projecting the entertainment sector even beyond the shores of the country.
—Bayo Adetu

Load more