Suspected members of the Boko Haram Islamist sect have killed in Bama the Attorney General of Borno State, northeast  Nigeria overnight, the state's justice ministry said on Tuesday, a day after the sect's spokesman was  reportedly killed in a shootout in Kano, reports Reuters. Also killed was a former prison chief in Bauchi.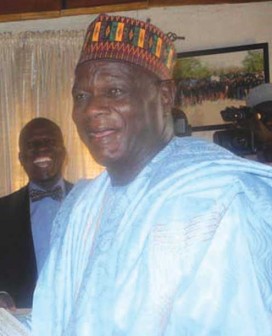 Boko Haram, which models itself on the Afghan Taliban, is fighting to create an Islamic state in largely  Muslim northern Nigeria, a battle in which the sect has killed hundreds of people in gun and bomb attacks.  Its headquarters is in Borno.
Zanna Malam Gana was shot dead in his home town of Bama, in Nigeria's remote northeast, on the threshold of  the Sahara Desert, the justice ministry said in a statement to local journalists. It said his burial would  take place on Tuesday.
"We received the report of the death of the commissioner of justice, Zannah Malam Gana," a government official said on condition of anonymity. "He was shot dead by some gunmen in his house around 8:45 pm last night."
In the case of the former national prisons chief, a senior police officer said he was shot dead in Bauchi state in Nigeria's north as he was leaving a mosque near his house following evening prayers.
"The former comptroller-general of prisons is dead," the senior police officer said. "He died from the wounds he sustained in the attack last night."
On Monday, a Nigerian security source said its forces had killed Abu Qaqa, the main spokesman of the Boko  Haram sect, which has become the biggest threat to Nigeria's security, as well as another senior militant.
There has been no response from the sect on the claim. Nigerian forces have claimed to have killed or  captured him before, only for the militant to issue a statement denying it.
Boko Haram traditionally targets authority figures or security sources, although it started attacking mobile  phone installations across the northeast two weeks ago, saying phone companies were helping authorities to  track down its fighters.
They have already destroyed around 30 phone masts.
MTN Nigeria said in a statement on Tuesday that due to sabotage it had also "experienced multiple cuts to its  fiber cable in the same region, which has impacted service in the eastern part of the country".
"Current security concerns have prevented not only repair work to damaged equipment, but routine maintenance,  causing disruption to the lives of millions of Nigerians," MTN Nigeria's general manager of corporate  affairs, Funmi Omogbenigun, said.
A military crackdown in the north appears to have damaged Boko Haram's capabilities, although it remains  deadly in many parts. At least 186 people died in coordinated attacks in the north's main city of Kano in  January.

Load more