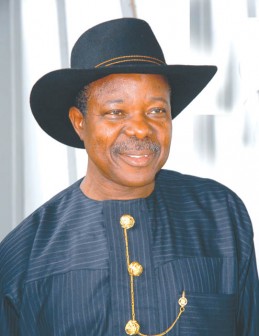 As the King of World Beats, Otunba Sunday Ishola Adeniyi Adegeye clocks 66 on 22 September, triple events have been put together to celebrate the King.
Tagged KSA Festival 2012, the celebration, according to the Chairman of an eight-man planning committee for the event, Oloye Lekan Alabi, will be in three parts: Ksa's 66 birthday on 22 September; his 50 years on stage; and 35th anniversary of his being crowned as the king of Juju music.
Alabi said the event will begin on Monday , 24 September at the Lagos Airport Hotel, Lagos, southwest Nigeria, with an exhibition tagged  KSA's stagecraft, where his early records, musical instruments, photographs, attire and other paraphernalia will be on display.
He said this will be followed by a special show at Premier Hotel, Ibadan, Oyo State, southwest Nigeria, on 10 October, where at least 10 musicians will be performing. Those who will perform are General Kolington Ayinla, Queen Salawa Abeni, Abass Akande Obesere, Saheed Osupa, Yinka Ayefele, Jide Chord, Femi Opalemo, Esther Igbekele, Omoolope and others.
The show will be rounded off with King Sunny Ade himself.
The second phase of the show, according to the committee, will be held in Lagos at Golf Course, GRA, Ikeja Lagos, on Friday and Saturday, 9 and 10 November, while the crowning anniversary takes place in Ibadan on 16 November at a venue to be announced later.