The Nnena & Friends Independence Shows, will for the first time take place at two different venues, the Blue Roof Hall, LTV 8, Agidingbi, Ikeja, Lagos, southwest Nigeria, on Sunday, 30 September and National Theatre, Iganmu on Monday, 1 October, 2012.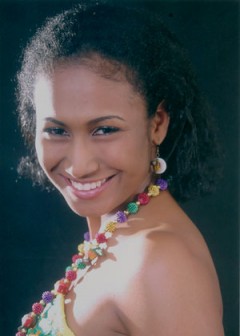 According to the organisers, the shows is going to be a potpourri of entertaining activities ranging from music to dance, comedy, games and lots more.
To perform live are Jaywon, DJ-Zeez, The Oshadipe Twins, the super hilarious Papa Ajasco & Company, award-winning Sheyi Law, uproarious Apkororo and the versatile M.C Prince. The shows, being a celebration of children, will also feature performances by child stars including N-Stars, Kamsee, Whitney Wonder and Lolly kid.
There will be lots of body shaking, and many children will go home with mouth-watering prizes and gifts from sponsors, Indomie and Ribena.
Meanwhile, Wale Adenuga and his team have been working round the clock to keep their promise of providing "top quality family entertainment" as the launch date of their TV station, WAPTV, draws closer.
The renowned television production company recently announced that it has been granted a Direct to Satellite (DTS) Broadcast Licence by the National Broadcasting Commission (NBC) and full transmission will commence on 1 October, 2012.
Wale Adenuga Productions is known for entertaining Nigerians with the award-winning TV programmes: Superstory, This Life, Papa Ajasco & Company, Odd World and Nnena & Friends, and the company intends to continue raising the bar with wapTV, a 24-hour family entertainment channel, featuring some new in-house productions, exclusive content and award-winning local and international shows.
WAPTV, situated at Ajao Estate, off Airport Road, Lagos, will be available on StarTimes Channel 222 as well as StarTimes Mobile TV.

Load more