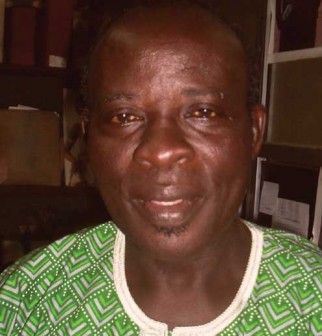 One of the masters of the old school juju music, Champion Sunday Oyinlola is currently in the studio recording a new album.
Oyinlola, who made his debut in 1982 with an album titled Olowa ju Edalo on Shanu Olu Records, said the new album is real juju music with a modern touch.
The former choir master turned juju musician debunked the rumour that he has retired from active music, saying, "I still play music professionally, but I choose the kind of people I play for."
He added that he is a regular face at the Island Club, Lagos, Eko Club, Ikeja Club,  Ikoyi Club and other clubs patronised by mature people "and I play for selected people."
Oyinlola, who formed his band in the 80s, has recorded about eight albums but he became popular with the album titled Oju To Nsoro.