Simon Ateba/Aviation correspondent

For those who have predicted that Nigeria's aviation industry is heading for a crash and its airlines, scurrying towards extinction, the last few days must seem like final confirmation to that theory.Even those who describe that prediction as too cynical and too pessimistic now speak sadly about the colossal failures, debts and spats in the aviation sector.
The restoration of Dana Air's licence on 5 September and the collapse of Air Nigeria five days later were still raising dust, when some government workers invaded the General Aviation Terminal where Arik Air operates and prevented planes from taking off on 20 September.The workers said they were fed up by the inability of their agencies to compel Nigeria's biggest and richest airline to pay its debts, which have piled over many years and are now in the range of N18 billion. They took law into their hands and the police watched them from a distance.They locked the boarding gate, turned passengers back and played Fela's songs about suffering on loud speakers.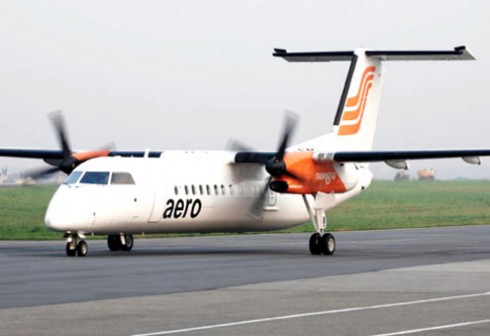 They were staff of Federal Airports Authority of Nigeria, FAAN, the Nigerian Civil Aviation Authority, NCAA and the Nigeria Airspace Management Agency, NAMA.The entire display looked bizarre and reminiscent of what takes place in a jungle. There was no warning. There was no court allowing them to ground operations and there were no policemen to stop them. NCAA DG, Dr. Harold Demuren, his counterpart at FAAN, Mr. Geoge Uriesi and the Nigeria Airspace Management Agency, NAMA, Eng. Nnamdi Udoh,met and claimed they were not aware of the protests by their workers but added Arik was heavily indebted and had refused to pay.
The barbaric way the workers invaded the facility, the shameful way the police stood by and the unwillingness of Nigeria's largest airline to pay its debts are all symptoms of a failed leadership in the aviation sector and beyond.Even if Arik Air had failed to honour its debts over many years, the invasion of the terminal building portrayed Nigeria as a jungle where there seemed to be no law, no order and no leadership.
 As the country was still watching the bizarre drama in aviation, Arik Air announced at a press conference that the Minister of Aviation, Mrs. Stella Oduah, had a personal interest in Arik and was witch-hunting them when that interest was not met. Arik said Oduah was avenging and bent on destroying the aviation industry.It was later speculated that the minister wanted five percent equity in Arik Air and was furious that her request was denied.Though Arik has formally denied leaking that information to the media or even saying it in the first place, the Minister has threatened to sue the airline and clear her name.
The Federal Government reconcilliatory meeting between Arik and aviation agencies in Abuja also seemed to have failed with Arik insisting that it owed only N1.6 billion and aviation agencies saying Arik Air owed at least N18 billion.The meeting also failed to discuss details of payment and did not entertain monetary matters which led to the crisis in the first place, according to those who were present. 
As we were still monitoring the crisis between Arik and government agencies, the Central Bank of Nigeria announced on Friday 21 September that Arik Air and Aero Contractors owed the Assets Management Corporation of Nigeria $534 million and $203 million respectively and had been barred from accessing loans from Nigerians banks.From about nine airlines in January this year, only four are flying at the moment.While Arik Air has 23 aircraft, Aero Contractors airline has seven. IRS has two aircraft and Overland has only four small aircraft that fly mainly hinterland destinations.In comparison, EgyptAir has about 70 aircraft and is trying to acquire more planes while the industry is nose diving in Nigeria.
The above problems or inadequacies, coupled with high price of aviation fuel, multiple taxes, heavy landing and parking fees as well as gargantuan customs duty fees on spare parts, may finally cripple the entire industry.   

Load more