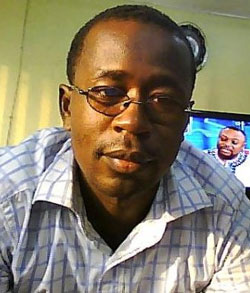 By Simon Ateba
In the wake of recent crisis between Nigeria's largest airline, Arik Air, and three aviation agencies, one vital detail that seems to have escaped media attention is the fact that the crisis was precipitated by pentup anger and belief among stakeholders in the aviation industry that one player seems to be untouchable. The privileges of Arik Air are many and seem to have created numerous enemies.
With 23 aircraft and about 7000 daily passengers, Arik Air controls close to 60 percent of the domestic market share in Nigeria, a country of about 167 million people but where less than three percent of them travel by air.
In a joint press statement on 21 September, Dr. Harold Demuren, Mr. George Uriesi and Engineer Nnamdi Udoh,  Director General and Managing Directors at the Nigerian Civil Aviation Authority, NCAA, the Federal Airports Authority of Nigeria, FAAN, and the Nigeria Airspace Management Agency, NAMA, respectively, said they wanted to grow an industry where "all the players are treated fairly and justly".
The aviation chiefs restated  that Arik Air owed their agencies billions of naira and had refused to pay for several years, even as the bills continued to pile up. They argued that if the debts continue to hit the roof and Arik Air continues to look the other way, their agencies may not be able to function efficiently, thereby threatening the entire aviation industry.
The feeling about Arik being accorded more privileges than other airlines and agencies, was re-echoed by Comrade Olayinka Abioye, the Deputy General Secretary of the Air Transport Services Senior Staff Association of Nigeria, ATSSSAN, on 21 September. "How can one airline be owing all the agencies more than N18 billion and the government is doing nothing about it?" he queried during the protest that grounded Arik Air's operations between 20-22 September.
At a press briefing in Lagos after a reconcilliatory meeting between Arik Air and aviation chiefs in Abuja, Nigeria's capital, journalists joked with Mr. Chris Ndulue, the Managing Director of Arik Air in this way: "Sir, tell us how it all went. Did they just pamper you there in Abuja? Did they just beg you to start your operations again? Did they say, 'so sorry for what happened'?" Ndulue did not reply but said there was no cause for alarm. "There was really nothing to worry about," he said.
In 2008, when the Federal Government ordered all airlines that were operating domestic flights from the international wing of the Murtala Muhammed Airport in Lagos to relocate to the Murtala Muhammed Airport 2 known as MMA2, only Arik Air decided to relocate to the General Aviation Terminal. Protests by Dr. Wale Babalakin's Bi-Courtney Aviation Services Limited, builders and operators of the N65 billion MMA2, yielded no fruitful results. Bi-Courtney had challenged the relocation of Arik Air to GAT instead of GAT, alleging that the agreement it signed with the Federal Government compelled all domestic airlines to operate from the MMA2. Petitions were sent to FAAN, the Ministry of Aviation, the Senate and the Federal Government, but nothing was done about it. Four years after, Arik Air is still operating from MMA2 and a new terminal building is being built by the Federal Government to make business  easier for Arik.
But what raised a huge dust about Arik Air since it started flying commercial flights in 2006 was the controversial way it acquired Nigeria Airways' facilities in Lagos through liquidation. Arik Air paid a paltry sum of between N750 million and N900 million for a facility that was estimated to costs billions of naira. Protests by stakeholders then yielded no results and Arik has continued to enjoy those facilities.
On 19 September, the Senate Committee on Aviation, chaired by Senator Hope Uzodinma, even recommended that Arik Air must be given more privileges by being allowed to operate as a national carrier. A national carrier is owned partly or fully by the government and enjoys privileges that other airlines do not. In a letter made available to the media on 21 September by Arik Air, the Chairman, Senate Committee on Aviation, Senator Uzodinma, called on aviation agencies not to take any action against Arik Air regarding their debts since there were discrepances in the amount of owed.
He said his advice is too avoid destabilising air travel.
"They want Arik to swallow other airlines," an official at a competing airline said. These privileges and advantages accorded only to Arik seem to fuel anger against Nigeria's largest airline. In addition, the airline's gargantuan debts to banks, the Assets Management Corporation of Nigeria and Aviation agencies, coupled with other problems pose grave dangers to its survival in the months and years ahead.
•Ateba is Aviation correspondent for TheNEWS/P.M.NEWS

Load more