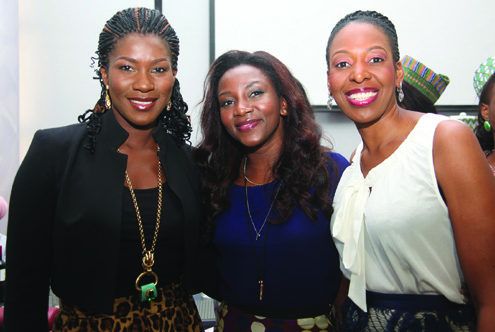 At two different events last week in Lagos and Nairobi, AfricaMagic and MultiChoice Africa presented their latest joint initiative, "The AfricaMagic Viewers' Choice Awards."
The announcement was made during a special episode of the popular AfricaMagic magazine show, Jara, screened to DStv audiences in 47 countries across the continent.
Created to celebrate African film and television talents, both in front of and behind the cameras, the Awards will feature several special categories in which viewers will decide the winners directly, alongside several professionally judged categories.
Biola Alabi, Managing Director, M-Net Africa, said the Awards will serve as an opportunity to build a pan-African event that is both relevant to industry professionals and entertaining to fans. "It has been part of our plan to create a specific event that honours, celebrates and recognises those people who are giving so much of their talent and creativity to ensuring the popularity and evolution of African film and TV.
" And to do this in partnership with MultiChoice illustrates the level to which both companies value this industry and are willing to invest in its future," Alabi said.
She added that following the successful launch earlier this year of an expanded line-up of AfricaMagic channels, M-net Africa would now totally focus on the Awards.
In total, 28 awards in 26 categories will be given, ranging from acting and directing to script-writing and cinematography. Other fields include editing, make-up, sound, lighting and costuming among others.
In addition the awards will feature two categories destined to become annual talking points – the Industry Merit Award and the TrailBlazer of the Year Award.
Awards will be handed out at two separate events to be held in March 2013 in Lagos – the first event will be dedicated to standout technical accomplishments while the main event will be a glamourous gala night. Both events will be screened to DStv audiences across the continent with the gala being screened live.
In order to ensure that the awards are transparent, fair and credible, AfricaMagic has recruited leading and respected industry veteran Femi Odugbemi to take on the role of executive judge and has confirmed that all the awards will be verified by an independent auditing company to be appointed shortly.
—Funsho Arogundade