Afro beat maestro and one of Africa's greatest music exports, Femi Kuti, will be headlining the performance at Nigeria's most prestigious music awards, The Headies, scheduled for 20 October at the Eko Hotel and Suites, Victoria Island, Lagos.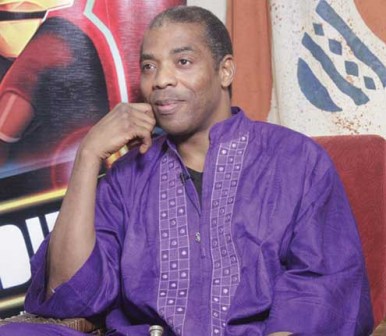 This is the first time a musician of Femi Kuti's clout will be aligning with a Nigerian contemporary music award also known as Hip Hop World Awards.
Ayo Animashaun, CEO, Smooth Promotions and Executive Producer of The Headies, announced recently that the awards organisers are extremely excited over this year's line-up of artistes.
"Every year, our target is to surpass our very best efforts. With notable artistes such as Femi Kuti and many more gracing The Headies this year, our fans should expect to watch the most exciting awards ceremony to be held in recent times," Animashaun said.
And for the very first time, Femi Kuti will be honoured on Nigerian soil as he will be inducted into 'The Headies Hall Of Fame'.
He will be inducted alongside other entertainment notables including Dayo Adeneye, Kenny Ogungbe, Phillip Trimmel, Olisa Adibua, Obi Asika, Femi Akintunde Johnson, Sir Shina Peters and DJ Jimmy Jatt.
The Afrobeat maestro said of the honour; "It is a kind of privilege. I would drink a bottle of champagne when I get it and we will celebrate here. My career is not based on awards. I sincerely mean what I sing about. My music is truly fighting for electricity, good healthcare service, good roads, equal education for my people and African unity. It's neither a love song, nor commercial and it still gets headlines and good reviews.  I'm especially touched when young people appreciate what I am doing," the 50-year-old Femi Kuti said.
—Funsho Arogundade