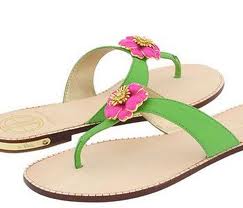 Traditional slippers are normally designed to keep your feet clean, but there are some fashionable pieces that can give comfort to your feet along with style.
There are various types of slippers, which are made from different materials, designed for different purposes. But because slippers are mostly designed for indoor activities, many people, even ladies, disregard them as fashion pieces that can spice up their look, even at home or when with loved ones.
Who says you can get stylish in your home? For fashion forward people there are stylish slippers you can wear to complement your innovative kitchen, sexy bathroom and even bedroom.
Trendsetters have not only come up with fine designs that can be worn in your bathroom, kitchen and for other domestic uses; there are modern styles for women and men that can also be worn outdoor.
Get comfortable beautiful fashionable slippers that can also allow your feet to rest and relax, as well as be exposed to air from time to time.
Most slippers are made with soft and colourful materials and some are designed like sandals (like moccasins) that you can also wear for your casual outings, like when  you run an errand, visit a friend, go on a short trip, visit a beauty saloon or  while on the beach.  Get ones that are light footed, water resistance, non absorbent and easy to slip on.
Slippers are also becoming favourite pieces in offices now, perhaps are worn by ladies to avoid health problems that their heeled shoes can cause while at work. But note that wearing slippers outdoor, especially in office, can get disapproving look.  To avoid looking unkempt when wearing slippers in public, get the ones that have great shapes with modern colours and patterns.
There are many slippers with beautiful details (decorative stitching, beauty embroidery,etc.) that can be more flexible for casual outings and may be fit  to wear when working at desk for a long period.
However before you wear those fine beautiful slippers, make sure you care for your feet to make them look fabulous and presentable.  Make sure you wash and moisturise your feet daily (ensure that you dry them thoroughly and inspect between your toes).
Also give your feet a pedicure every two weeks, If desired, apply polish to your toenails and make sure youchoose nail polish colours that suit your preference or the season.

Load more