As the grand finale of the MTN Project Fame West Africa (season 5) comes to an end this Sunday, P.M.NEWSEntertainment presents the last seven contestants who stand a chance of stepping into the shoes of previous winners: Iyanya Mbuk, Mike Anyazodo, Chidinma Ekile and Monica Ogah.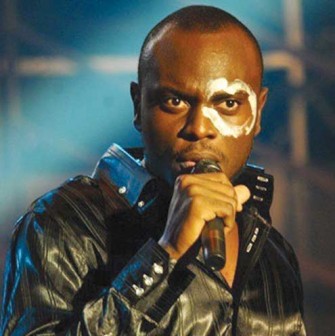 This season's winner will smile home with a new Toyota RAV4, N2.5 million and a mouth-watering one year recording contract.
The first runner up will get a brand new Toyota Corolla and N1.5 million, Second runner up will get a new Toyota Yaris and N1 million while the third runner up will get a consolation cash prize of N1 million.
Ella: Ella whose full name is Ifeoma Victoria Nnabuchi, is a 23-year old lady from Anambra State and the first born and only daughter of her family. She picked 'Ella' as a stage name when she discovered the zeal to be a performer and the name has since stuck. This isn't her first stab at fame and fortune on Project Fame West Africa. She tried once in the past but didn't make it into the academy. She was unable to attend auditions this season but was told about the wild-card contest by her boyfriend who encouraged her to sign up for it.
Aside from singing, Ella is also interested in ball-room dancing. She believes she was born to be a performer and having enjoyed the support of her mother over the years, she intends to do her proud on the show. The soft-spoken and emotional dark-skinned beauty, promises to also make her neighbourhoods "Satellite Town" and "Maryland" (both in Lagos) proud of her.
Adetoun Adekoya: The ever-smiling Adetoun is a 26-year old lady who exudes confidence. She is a 'studio-rat' as far as she's concerned and has done a lot of back-up work for established artistes.
Adetoun is a graduate of Mass Communication from Olabisi Onabanjo University. She has an outgoing and friendly personality and believes in people. She is highly competitive in nature and is aiming for the top.
Ayobami Ayoola Ayolola: He is a 25-year old personal assistant to a renowned saxophonist. Apart from his involvement in this saxophonist's band, Ayo's father is also a pastor and was a choir director for many years.
In Ayo's words: "My father discovered the music in me"   and for this he is grateful to his dad whom he speaks of with pride. Ayo is also an actor and has had a some stint on television. He says he cannot run away from acting but music is his first love.
Christian Adeyefa: The dark-skinned and very expressive Christian is of mixed Nigerian heritage. His father is Yoruba and his mother is from Benue State. Christian has lived in Makurdi for most of his life and is a fourth year Computer Science student of the Federal University of Agriculture, Makurdi, Benue State.
Though he has lived in the middle belt for most of his life, Christian emphasises that he is a Yoruba boy. Christian loves television, movies and travelling. A very jovial person, Christian does not fail to point out that he is only jovial and happy-go-lucky when he wants to be. He takes his music seriously and intends to win this competition, bringing the first prize back to Benue like Monica Ogah did in Season four.
Marvellous Odiete: Marvellous Odiete is 33 years old. He is a graduate of the University of Ibadan. His father is a pastor and Marvellous sometimes works in the church's music department. Marvellous has a very strong voice which he wants to learn to use better.
Having done some studio gigs to earn a living, he believes it is time for him to take the bold step and do something really big with his talent, hence his participation in the competition. Marvellous says that despite his desire to win, he only sees himself as a competitive person, but not a desperate one and so he intends to do the best he can, take advantage of the platform which MTN Project Fame West Africa presents, and see where this takes him.
Musulyn Myers: Musulyn is a 19-year old Liberian girl who likes to laugh a lot. Bubbly-spirited and sweet, Musulyn says she is kind-hearted and likes to put a smile on people's faces. Musulyn is best friends with her mother but points out that it hasn't always been that way. As a result of the war, she and her mum had to move to the United States of America when the young Musulyn was two years old and only returned three years ago.
Musulyn says that having grown into a young adult, she finds that she and her mother understand each other a lot more and so their relationship is tighter now than it ever was. She loves singing and dancing and also plays the keyboard. She hopes that the Academy will give her insight about how to develop her music career and significantly improve her abilities.
Oyinkansade Akande: He is a dark-skinned handsome young man with a calm demeanour and an air of wisdom around him. Oyinkansade knows what he wants and this isn't a new trait of his. Always hoping to have formal knowledge of music, Oyinkansade felt that the stars shined on him when he finally got the opportunity to study music in Obafemi Awolowo University, Ile-Ife. He now has a diploma in Music and is happy to have made the choice to go for it when he did.
He, however, feels that he doesn't know enough about music to make a successful career of it and for this reason he hopes to win the Project Fame West Africa competition. Oyinkansade is south-pawed and plays the left-handed guitar.
–Bayo Adetu

Load more