Yejide Kilanko, the Canada-based Nigerian writer, whose debut novel, Daughters Who Walk This Path, has spent nine weeks on the Globe and Mail bestsellers' list, has told Entertainment Café how she landed a contract with a big publisher like Penguin Canada.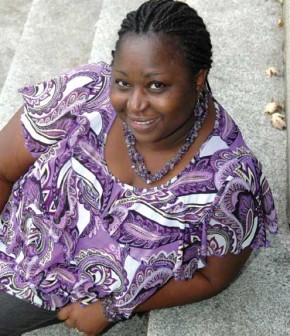 Kilanko confessed she got the inspiration to publish her manuscript when she visited Nigeria in 2010, adding that she received many rejection slips from publishers in the United States before landing the contract in Canada.
The Ibadan-born writer, who was a social worker in Canada, said she and her and her agent later worked hard to polish the manuscript. In April 2011, they decided that the manuscript was ready for publication.
" We made a submission to Penguin Canada the first week of May and received a publishing offer before the end of the month. Daughters was published eleven months later," she disclosed.
Her debut novel, which is set in Ibadan, tells the story of the coming of age of Morayo, a young Nigerian girl whose world was shattered through rape by an older cousin. Struggling to come to terms with her condition in a culture of silence, Morayo finally opens up to an older aunt, Morenike, who had been a rape victim.
"The majority of the novel was set during the years I lived in Ibadan. So, my memories were very useful. I also had conversations with family and friends still living in Ibadan. Lastly, the Internet was a valuable research tool. I was able to pull up pictures and old newspaper articles," she said.
Kilanko's second novel, When Land Spirits Cross Big Waters, will be published by Penguin Canada in 2014.
— Nehru Odeh