Akinade Ibuoye, popularly known as Gaise Baba, shot to limelight in 2011, following the release of his single, Follow Follow. Last month, he released two singles Dobale and Awa O Tush Oh. Both are enjoying rave reviews.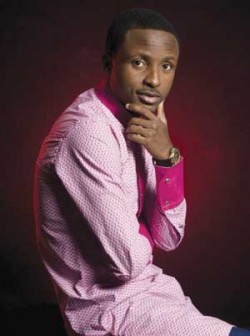 With a smooth blend of his local language, Yoruba, Pidgin English and Queen's English, Gaise Baba said: "I am very content-driven and I like to put a lot of effort into my content. As a musician, I need to entertain people because it is the primary essence of music but my music needs to pass a message as well," he said.
The Ile-Ife born musician said he will be lured into making music simply for the money. "I want to be remembered as someone who inspired others through music. I want to inspire other young people to do the right thing because music makes people feel good. In as much as you can dance and listen to my music you need a message," he explained.
He reckons that his upbringing has positively influenced his musical career. "I went to church regularly as a child. This has helped my career. I have lived most part of my life in and around the church," he added.
Gaise Baba describes his music as Afrofusion. Professionally, he started singing about two and half years ago, but claimed to have sang publicly for the first time at the age of four.
He has performed at numerous shows, including Ekiti Mega Fiesta in December 2011, where he sang alongside Tuface and Sasha. He also thrilled audiences at the likes of MTN Record Breakers Summit, Glo Laftafest at Ado-Ekiti, Felabration in 2011, Cool FM Praise Jam, Hip Hop World Award Nominees' Party, Premier FM Ibadan 10th anniversary celebration and the Pepsi Campus Tour among others.
His album was nominated for the Best Indigenous Concept at the Nigerian Music Video Awards 2011 and for Best Video at The Africa Entertainment Awards 2012 in Malaysia. He won The Scepters Award for New Revelation in 2011. Gaise is currently signed to Sanctified Records. He attended Kings College, Lagos, and Obafemi Awolowo University, Ile-Ife, where he graduated with a Second Class Upper degree in Economics.
—Seun Bisuga