Bola Oyin Adejobi, the singer son of Yoruba acting legend, the late Oyin Adejobi, has disclosed that his father's name has been working in his favour.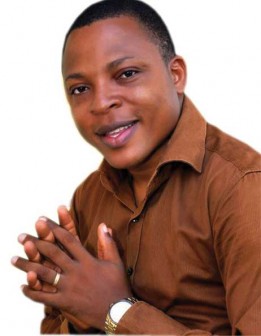 Bola made the disclosure while speaking with Entertainment Cafe last week. A hint of that, he said, is his signing by Mut-Mokson Records, the label on which his debut, Unlimited, was released.
The younger Oyin Adejobi added that he people should not be surprised that he took to music rather than acting, at which his father attained iconic status. His father, he explained, was also a great musician. "Those that followed my father's career can boldly testify that he was not only a dramatist but a great musician," he said.
Meanwhile, work has been completed on his follow-up album, Exalted.
The late Oyin Adejobi was the creator of the popular television series, Kootu Ashipa and Ile Iwosan on WNTV  as well as hit dramas like Ile Ti A Fito Mo, Kuye, Ekuro Oloja and biographical Orogun Adedigba.
—Kayode Aponmade