.UK jails one for money laundering
Malaysian police authorities have arrested a group of five Nigerians using the country as base of fraudulent operations, against foreigners.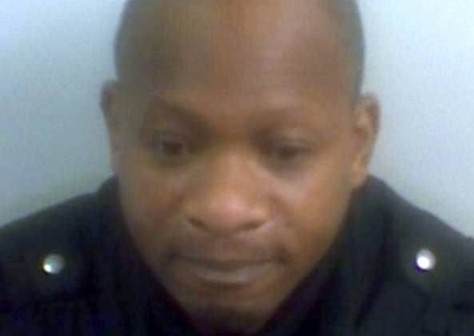 The Nigerians, aged between 27 and 31, were arrested on Friday in Nilai by police following several months of intelligence gathering and investigations, Malaysia's NewStraitsTimes has reported online.
According to the report, the country's Federal Commercial Crime Investigation Department director Datuk Syed Ismail Syed Azizan said the syndicate was believed to have cheated various victims abroad of RM1.86 million.
The syndicate's modus operandi had been to advertise the sale of surgical gloves on the Internet using the masthead of a well-known Malaysian firm, which had a global reputation in the industry.
"The syndicate had altered the contact details to differ from that of the original company as they planned to cash in on the firm's reputation and standing in the global glove making industry," said Syed Ismail.
"The surgical gloves offered by the syndicate were significantly cheaper than the current market prices. Victims from countries like Libya, Romania, Bulgaria and Kazakhstan were intrigued by the discounted prices."
It is understood that contact between the victims and syndicate members were through the phone or emails. Once an order had been placed, a downpayment of between 10 and 30 per cent of the total value was required.
"The money was transferred into local bank accounts here and withdrawn immediately by the syndicate members. However, the order never reached the victims abroad, prompting them to lodge reports at Malaysian embassies and commissions," said Syed Ismail.
Before long, Malaysia's Ministry of Foreign Affairs, known also as Wisma Putra, was inundated with complaints from their embassies abroad. It is learnt that as of Nov 12, police had a total of 49 complaints from individuals and corporate firms abroad.
Investigations revealed that the five men had entered Malaysia on student visas. When they were arrested, police seized numerous mobile phones, laptops and modems in the raid.
The five have been remanded until Nov 20 to facilitate investigations.
In a separate case, police also arrested eight Nigerians, aged between 22 and 28, at two locations in Subang Jaya on Oct 31 and Nov 1 for credit card fraud which cost banks thousands of ringgit in losses.
"The suspects had cooperated with another African syndicate which provided credit card details, including the three digit security code. They paid US$20 (RM60) for every successful card detail," said Syed Ismail.
He said, with the credit card information, the syndicate then made online purchases such as branded handbags and electronic items.
Meanwhile in the United Kingdom, a 50 year old Nigeria, Peter Oyewor has been sentenced to six years in prison for money laundering £1.4 million over a three year period.
Oyewor, 50, of Grieves Road was found guilty of transferring money which had been sent from across the world through his agencies.
He was in the middle of a circle of fraudsters, and was used for transferring the bulk of the funds to Nigeria.
He operated as an agent for Western Union in Manor Road, Gravesend and a Moneygram store in Woolwich during his years of money laundering.
Mr Oyewor used copies of false documents to deceive customers that attended his premises, and between February and October 2009, undertook 63 transactions to the value of £104,000, Kentnews.co.uk reported.
"Genuine documents were only used in two of these transactions, and when found out Moneygram closed its agency.
"Between July 2007 and September 2010, he operated as Abmec Logistics in Woolwich, and received £1.4 million in transfers from overseas – of which £1.25 million was obtained using false ID.
"Mr Oyewor was arrested following an investigation by the Serious Economic Crime Unit of the Kent and Essex Serious Crime Directorate.
"As he sentenced the 50-year-old, Judge Jeremy Carey said Peter Oyewor had "been convicted on the clearest evidence of money laundering".
"He added: "This case is in the high end of the bracket of serious offences of this kind."
"Detective Sergeant Adrian Brown, who led the investigation, said: "Oyewor was not the fraudster but did play a significant role by laundering the funds. People were tricked through a variety of methods, from dating scams to renting property that didn't exist.
"In two instances people believed they were paying expenses incurred by girlfriends who they intended to travel to live with them, but in fact they had been conned out of thousands.
"The money was largely taken from people in the USA and Australia but we also identified victims in Mongolia, Russia, Ireland, Malaysia, Israel and Germany.
"Without Oyewor's input the fraudsters would have been unable to have taken advantage of their victims, he was an important part of the process."
Culled from NewstraitsTimes(http://www.nst.com.my)