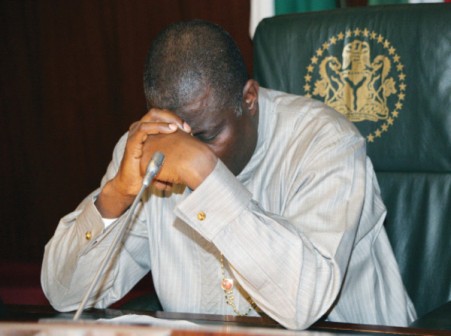 President Goodluck Jonathan not only marked his 55th birthday today, a month after his wife marked her own with the cutting of a cake, he is also scheduled to fly out of Nigeria for the Summit of D8 countries in Islamabad, Pakistan.
Then tragedy struck: his younger brother died, Meni Jonathan died in the National Hospital, Abuja today.
Advise the President: Should he still go to Islamabad or stay put in Abuja, as a mark of respect for his brother?
The forum is open for your comments