Recording artist, Brymo, has released his highly–anticipated sophomore album #TheSonofaKapenta online.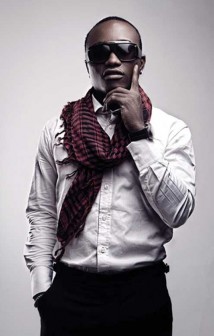 The 13-track album is his first since joining Chocolate City Music two years ago, and is coming just months after the singer released his smash hit single Go Hard. It features hit songs including Ara and Good Morning.
While remaining true to his Fuji music roots, Brymo proved his versatility as an artist in this album with tracks like Akara and Your Love. The album was produced by a group of talented producers including E Kelly and Jesse Jagz. It also features Chocolate City Music female rapper, Pryse.
Brymo, real name Ashimi Olawale was born in Lagos in 1986. Being the only child of his father, the fuji soul singer was raised in the suburb of Okokomaiko where he wrote his first song at the age of 14.         In 2002, he came together with three other friends and started a group called ALIENS but sadly the group disbanded in 2005. He moved on to a solo career and released his debut album Brymstone in 2007. His hit single Shawdy was well received and the video gained maximum airplay on MTV base and several other TV and radio platforms.
In 2010, he hooked up with Nigerian sensational Rapper M.I, who later ushered him into Chocolate City Music label. He has since been described as the master of hooks; this is mainly because of his contribution to the success of Ice prince's smash hit single Oleku.
Brymo dropped his first single Ara in 2011 under Chocolate City Music which earned him NEA and Channel O nominations. #TheSonofaKapenta will be out in stores on 26 November.
Load more