Former Commissioner for Sports in Edo State, Brown Ebewele has described the National Sports Festival, NSF as a glorified Inter House Sports.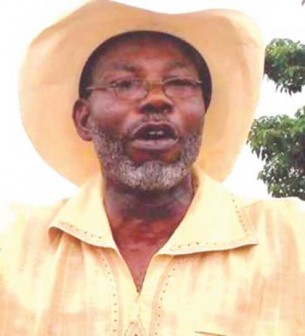 Ebewele, popularly called 'Juju Man', spoke to P.M.News about the falling standard of the festival. He was among the dignitaries that watched the athletics event of the onging Eko 2012 festival at Teslim Balogun Stadium in Surulere, Lagos on Wednesday.
The former Director of Sports in Edo State said the festival has lost the reason it was initiated, lamenting that winners of various events at the Eko 2012 games are not good enough to win medals for the country in international tournaments.
He castigated many of the participating states for fielding ageing athletes, stressing that the  Sports Festival is meant for primary and secondary school  athletes, and not for those who are above 20 years. The former Technical Director of Athletics Federation of Nigeria, AFN, faulted the win at all cost syndrome by some states, but singled out hosts of the ongoing edition, Lagos State for competing according to the rules and regulations of the games.
He noted that there is peace at Eko 2012 because Lagos is not hosting to win at all cost, saying the idea has forced some states to recycle athletes to compete in the games.
He said majority of the athletes participating in this year's festival have passed their prime, adding that the states have failed to scout for young talents; a major problem that ruined Team Nigeria at the last Summer Olympics held in London.
"From what I have seen so far at Eko 2012, this is not the same festival that I once participated in. The athletes competing are too old and I don't think they can win medals for the country in any tough competition," Ebewele said.
Ebewele also slammed the NSC for planning to use the ongoing festival to prepare for the Rio 2016 Olympic Games, adding that Nigeria need younger athletes that could be groomed for the Olympics and not old men and women.
—ADEBOBOLA  ALAWODE

Load more