While many celebrities are struggling to keep their private lives private, sultry star actress, Omotola Jalade-Ekeinde has decided to open up her personal life in a new reality television show called Omotola: The Real Me, which debuted yesterday evening on M-Net's AfricaMagic.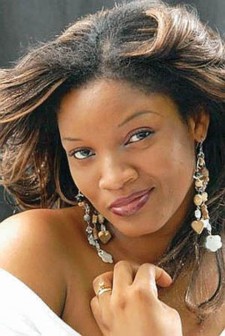 Omotola, who became the first African actress to have a self-focused reality TV series that takes a close and exclusive look at her life, said she agreed to dare the convention and expose her private life to the entire world because she believes she has an interesting life that can inspire her numerous fans and television viewers across Africa. "I have been in the limelight for 17 years and I know it could be fiercer. But I chose to be an entertainer and already understand that the life will never be just mine. I already understand that a lot of people would always want to talk about it and interested in it. But personally, I think I have a good and acceptable life that can inspire others," Omotola told Entertainment Café at the special media event in Lagos.
The actress added: "First and foremost, I choose to do this show because I have been rightly advised that it might be the next step in African entertainment for everyone of us. It is a new concept in this part of the world and would be a good avenue to sell our values and push the envelope for the artistes on the continent. The show will focus on my experiences as a person; with and without make-up. In and outside my house, my daily life is fun and hectic. My life is crazy. It is a reality show for all ages that is full of unusual twists and turns."
In a 13-week series shot in Lagos; London; Accra, Ghana; Miami, Florida and Kingston, Jamaica, the hard-working mother-of-four opened up on her career and private life including her kitchen, bathroom, bedroom and entire immediate family in the show that is designed to rival any celebrity-focused reality series on entertainment channels abroad.
Omotola explained that she didn't look very pleased to do the show initially given that unknown to millions of her fans, behind that glamorous lifestyle in the media and red carpet drama they see, is a boring life that has started giving her concerns until the producers surfaced with the proposals for the reality show. "What do you really want to show?" the actress and soon-to-be reality star said she asked Michael Djaba, Chief Creative Officer, iFactory Live, London, United kingdom-based producers of the show.
"I'm actually worried that my life is becoming boring. It looked very interesting whenever I stepped out there on the red carpet, but the truth of the matter is that I don't even go out. When I am done with my work, I go home. My life is very boring, but the producers say that is what they want. They want to showcase how exactly it has been that boring. They want people to see how boring my life is. So, it is a gamble. I am just taking a chance. But I can opt out of the show anytime I want. I think that's the beauty of it. I signed a contract that if it is getting unbearable for me and my family, I can opt out of it if I want too," Omotola added.
By Funsho Arogundade

Load more