The City of Accra, Ghana is already agog with excitement, as the country prepares to host the 2012 GLO/CAF Awards on 20 December for the fourth time since the inception awards in 2005. Our Reporters SUNDAY AKINTOYE & Bamidele Olowosagba went out to seek the opinion of Nigerians, about who will be crowned African Footballer of the Year on Thursday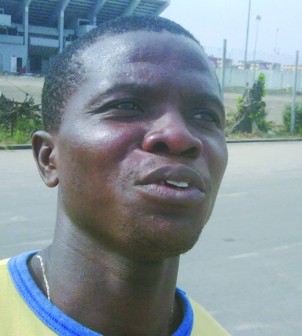 Chukwuemeka Emmanuel (Referee): I think Drogba really deserves to become the next African Footballer of the year, considering the fact that he did well in the last African Cup of Nations held in Equatorial Guinea & Gabon. He also helped his former club, Chelsea FC to win their first ever Champions League trophy. The other two nominees, Alex Song and Yaya Toure are equally good but I prefer Drogba to win it.
Kamilu Banjo (Coach): Alex Song is a good player, while Yaya Toure is doing well in Manchester City as well. But I believe Drogba will win the award because he has been consistent both in the club and national assignments. He is a very dangerous player anytime he is on the pitch. He singlehandedly won matches for former club, Chelsea FC in Premier League and took his country to reach the final of the last African Cup of Nations. I don't think Song or Toure can stop him from winning this year's CAF award.
Prince Sulaiman Gbadamonsi (Football Organiser): Honestly, it is between Drogba and Toure because both have done well in the last two years. If I have my way, I will give it to Drogba because he plays to expectations. He delivers when it matters most. He won the Champions League for Chelsea and he is still banging goal in the Chinese League, where he plays now.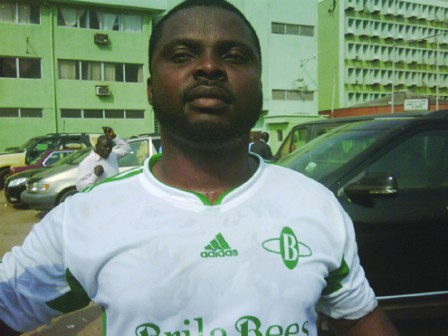 Babafemi Raji (Sports Journalist): I vote for Drogba because he helped Chelsea FC to win the last Champions League. He is the only Africa player who has been consistent in the last three years. His country man, Toure won it last year and I don't see him winning it again.
Anthony Bekederemo (Sports Journalist): Drogba is the right player to win the African Footballer of the year. He deserves it than Toure and Song. Of course, if you look at the performance of the three players for their clubs and countries, you will agree with me that Drogba did well than the other two players.
Dele Gbajumo (Football Administrator): Let's give it to Drogba. Toure won it last year but he does not stand that chance again to clinch the award. His compatriot, Drogba was fantastic in the last African Nations Cup and the UEFA Champions League, which he eventually won for Chelsea FC. We need to celebrate such player, whose performance cannot be compared to other African players in the last one year.
Olatunde Lawson (Coach): In fairness, I think Drogba has what it takes to win the African Footballer of the year award. Although, Alex Song and Yaya Toure are vying for that award too, but in my candid opinion, I will give it to Drogba because he really played to expectations in the last one year.
Femi Folarin (Dynamic  FC Coach): It is obvious that Drogba will win it. the other two players are good too but Drogba is better than those two players in terms of goal scoring, creativity, and consistency in the club and country assignments.
 Adebayo Oladapo Moses (Personnel Manager, Private Company): The award for best African player should go to Didier Drogba. Apart from his achievements while at Chelsea Football Club last season, he has been able to prove to the world that he is a quality player for both club and country. I don't see either of Yaya Toure or Alexander Song winning it from what Drogba did for the past 12 months. He is the one who deserves the title this time around.
Damilola Makanjuola (Real Estate Manager): The duo of Yaya Toure and Alex Song should forget about the award because Drogba is the player who deserves the award. Apart from Toure winning the EPL title with Man City last season, he was not outstanding at the African Cup of Nations this year. Song was part of the Arsenal team that was not able to win any trophy last season and for his country, Cameroon, they were not able to qualify for the Nations Cup despite the array of Stars in the team.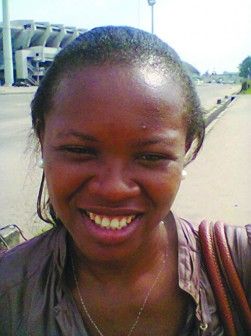 Nneka Emenike, Student: I would prefer Yaya Toure to win the best African footballer of the year award again because he has been able to maintain his status since he won the title last year. But for Didier Drogba, he has not been able to prove himself since he left Chelsea for China. I think Toure would win it for the second time in Ghana.
Akonam Obiefuna (Sports Consultant): I see the award as a battle between Yaya Toure and Didier Drogba, though Drogba seems to have an edge over Toure and Alex Song for the fact that he led Chelsea to win the Champions League. One thing that might go against Toure is the inability of his club, Manchester City to do well in the Champions League. And for Song, his depearture to Barcelona from Arsenal was seen as a plus, but it has not really changed him as a better player. All the same, I don't care who wins the award but my concerns is the fact that no Nigerian player is among the top three in Africa.
Ifeanyi Ugochukwu (Weightlifter): I would not be surprised if CAF names any of the three players as the best in the last season. This is because they all did well last season. But as a Chelsea supporter, I would prefer Didier Drogba to win the award once again. Drogba did well in Chelsea, especially helping them to win the UEFA Champins League in May this year. I would not be surprised if he is favoured for the award in Ghana.
Chinedu Amadi (Businessman): Personally, I want Drogba to win the award because he really did well for Chelsea last season. Though Yaya Toure also did well with Manchester City in the EPL last season, but I forsee Didier Drogba winning the award this time around. However, I am not happy about the fact that John Obi Mikel is not shortlisted among the top three players in Africa.
Alex Monye, (Journalist): Without a doubt, Drogba deserves to be named the best African player for last season in Europe. This is because he was able to lead Chelsea to win the UEFA Champions League for the first time in their history. Also, he led his country, Cote d'Voire to the final of the African Cup of Nations, though they lost to Zambia. Drogba distinguinshed himself in the tournament and he should win the award ahead of Yaya Toure.
Osas Tommy (Judoka): Without being biased, I think  Didier Drogba should be adjudged the best African player for last season. This is due to his exploits in the UEFA Champions League and how he inspired Chelsea to win the title. He was a standing pillar for Chelsea to win a double last season. Yaya Toure would have been in a better position to win the title, unfortunately, Drogba beat him to most titles last season apart from the English Premier League.

Load more