Nigeria's coach Stephen Keshi has expressed satisfaction with the fitness level of Nigeria Premier League, NPL players during the team's first training on Monday, ahead of the 2013 African Cup of Nations slated for South Africa.
22 NPL players commenced training in Abuja early today and Keshi was impressed with the enthusiasm displayed by the players.
Eagles spokesman, Ben Alaiya said: "Today's programme was basically just for the players to loosen up and also check their physical condition and the coach was satisfied with what he saw. There were no injuries and everything went well, Alaiy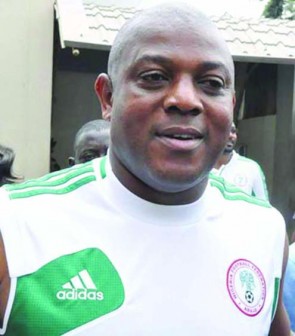 a said from Abuja.
He added "The players are in good shape because they have not been redundant as they have been playing pre-season matches for their clubs. We had a very good and competitive training".
Alaiya further commended the committment of the 22 players, saying "All the players are relishing their chances of making the team and this is what we expect because the coach believes that any player that is in good form and is committed stands a chance of being part of his team to South Africa next month.
Observers had expressed fears that the chances of players in the domestic league making the final list was slim, due to the continuous delay of the season, which will not start until January 2013.

Load more