Nigeria coach Stephen Keshi says players must earn their places as preparation begins for next month's African Nations Cup.
With an avalanche of Europe-based players expected to converge at the team's Faro camp in Portugal, Keshi has moved to reassure the domestic league professionals that they will be evaluated on merit.
"I have reiterated that I don't have preference for any set of players and I will give the good players a chance to play in my team," Keshi said.
"My selection will be fair, and it's up to the players to prove to me they want to play," he said.
With the Nigerian league having been on break since October, there are worries that fitness issues may cost the local players their places in the final squad to South Africa, but Keshi said that might not be an issue.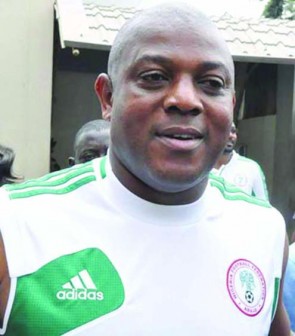 "Because of their conditioning, we will focus on mostly fitness training to start with.
"I still have a lot of belief in the home-based players. I have been working with them for almost a year now and they have shown that they can compete with the foreign-based players.
"Any player that wants to play for Nigeria in the Nations Cup will have to be of high quality and must be ready to give a lot of sacrifice by giving his best to the team. That goes for both local and foreign pros," he said.

Load more