West Bromwich Albon striker, Osaze Odemwingie is not done with his outburst against top Nigeran footballers.
The player, who reacted furiously to his exclusion from the list of players invited to Nigeria's camp for the African Cup of Nations, took to the social media, Twitter to vent his frustration against the authorities in Nigeria.
Osaze launched an astonishing tirade on the networking site, where he attacked head coach of the Nigerian national team, Stephen Keshi, officials of the Nigeria Football Federation, (NFF) and former African Footballer of the Year, Victor Ikpeba early this week. It was the turn of former Eagles attacker, Jonathan Akpoborie on Sunday, as Osaze lambasted him for commenting on his exclusion from the list released by Keshi.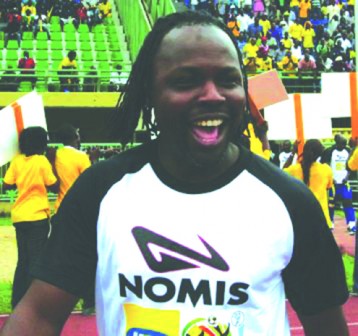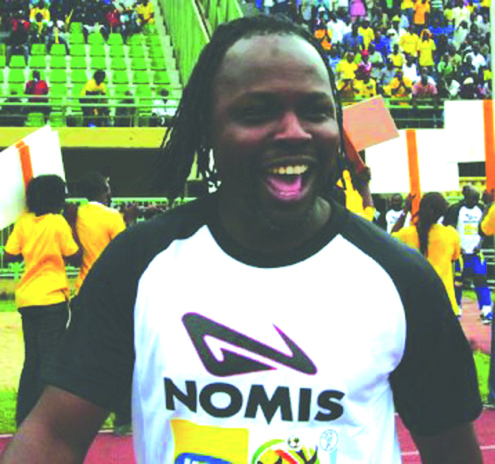 Ikpeba, who was reacting to Osaze's harsh comments, stated on Monday Night Football, a show on SuperSport that he would only reply Osaze's tweets when the player has achieved the feat he attained in the game.
Osaze however replied his senior player in the national team, Ikpeba. "My reply to you Victor Ikpeba. Prince of Monaco? You're not a Prince, but rather a Princess. You do not pull. So, let's say goodbye," he tweeted.
Osaze also criticised Ikpeba for the part he allegedly played in Nigeria's failure to qualify for the 2012 Africa Cup of Nations held in Gabon and Equatorial Guinea.
"Ok Victor e don reach ur turn – talking about professionalism huh – did u have any business in the dressing room during game against Guinea?
"You said I can only talk face-2-face with you only when I achieve what you achieved? No be so senior. Treat your little bros like family not oga.
"Your handshake could have been bad luck to me cos you have prejudged opinion about me. Coach and his team only in dressing room please.
"If you had coaching talent you would at least be one by now. That means you don't know much about the game. Means don't be an adviser to the NFF.
"That he was playing for himself 2 much. Jay Jay featured only in the semi final of that Nations Cup. Was Big Boss  (Keshi) the coach? Which boss self?
"People read between the lines as well. You'll understand the big picture. Oliseh said Siasia was the one they sent to rattle officials, hahaa!
"I've gone off track. Back to you bros. I wanted to play this cup for our fans and not you guys. Cos u guys change like chameleons when suits you," Ozase tweeted.

Load more