The late Nollywood actor Enebeli Enebuwa was on Friday interred at Victoria Court Cemetery, Ajah, Lagos by 2.30 p.m. The News Agency of Nigeria (NAN) reports that Elebuwa, 66, died on Dec. 5, 2012, at Asian Institute of Medical Sciences, Faridabad, Haryana, New Delhi, India where he was receiving treatement for stroke.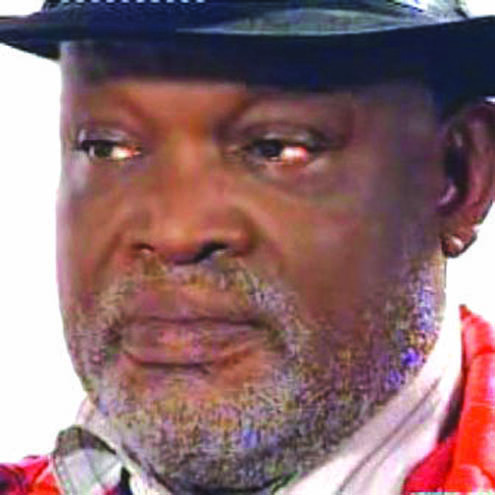 The actor had been battling with stroke for several months and was reported to be responding to treatment in India, where he was being treated until his death. He was highly regarded as a true professional who contributed to the growth of art in the country.
The Utagba-Uno, Delta State-born actor's first role in the movie was in Sanya Dosunmu's 1974 celluloid film, `Dinner with the Devil.'
In his homily at the requiem mass for the deceased, Director of Communications, Catholic Archdiocese of Lagos, Monsignor Gabriel Osu, urged the three tiers of government to help Nigerian artistes by investing in the sector. The mass was held at St Michaels Catholic Church, Obalende, Lagos.
Osu stressed the need for the government to invest in and develop the sector to enhance its growth and help the artistes. "Our entertainers need not die poor. It is a sector that thrives and can help better them. "All they (artistes) need is monetary assistance from the government to help them carry their acts to the next level. "They need to feed and take care of themselves and their families," he said
Osu expressed sadness that Nigerian artises who entertain the people die in penury.
"It is the opposite of what their counterpart's overseas experience, we are seriously losing our heros which is very bad for the nation," Osu said. The cleric also advised the various guilds to fashion out ways of helping themselves.
In his oration, an actor, Mr Charles Okafor, said that the late Elebuwa demonstrated artistic prowess and would be missed. "He was forthright and very focused and amiable and he drew everybody to himself,'' he said.
In his oration, veteran actor, Mr Justus Esiri, said that he met the late Nollywood actor in 1978. "When I turned a warehouse into a studio, he was the one that helped in the design and he was good at it,'' he said.
Many Nigerian actors and actresses were present at the burial.
Load more