A court in Thessaloniki, northern Greece, on Wednesday handed life sentences to the city's ex-mayor and two other municipal officials in a decade-long embezzlement case, local officials said.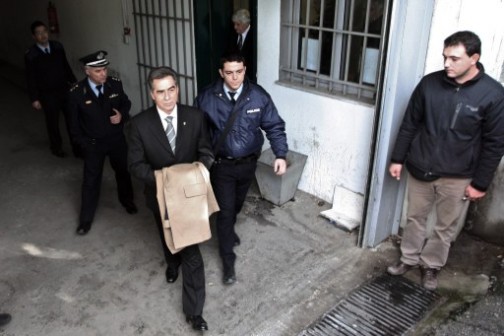 Vassilis Papageorgopoulos, 65, was convicted of turning a blind eye to the embezzlement of nearly 18 million euros ($23.5 million) from municipal coffers between 1999 and 2008.
This is the longest prison sentence handed down in a political corruption case in Greece.
The ex-mayor's former right-hand man, Michalis Lemousias, also received a life sentence, as did a municipal cashier who was the prosecution's chief witness.
The cashier had told investigators that municipal tax proceeds and staff pension contributions had been systematically misappropriated, with part of the money used to benefit Papageorgopoulos' municipal party apparatus.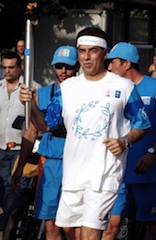 Two senior city officials received suspended 15 and 10-year sentences and were set free.
A former athletics sprinter and dentist, Papageorgopoulos served as mayor of Thessaloniki from 1999 to 2010 on behalf of the conservative New Democracy party, which heads Greece's government coalition.
He is to be jailed until the case can be appealed in a higher court.
"I wish to repeat that I have no involvement in this case," Papageorgopoulos said after sentencing.
"Some people will die with a guilty conscience (over this verdict)," he added.
The main opposition party Syriza called on conservative Prime Minister Antonis Samaras to comment on the case.
Syriza noted that in 2011, Samaras had called Papageorgopoulos "an honest man who has made an incredible contribution to Thessaloniki."
Most Nigerians reading this will wonder whether this kind of sanction can ever be imposed in Nigeria, where public officials steal with impunity and when they are sanctioned, are given a slap on the wrist, like Justice Talba did to ex-director Yakubu Yusuf on the N29 billion stolen pension fund.