The Senate of Nigeria's Abia State University, Uturu, has revoked the degree in Government and Public Administration that it claimed was "fraudulently awarded" to former Governor, Orji Uzor Kalu by the University.
The Registrar, Mr E.O Onuoha said the decision to revoke the certificate was taken at the 69th extra-ordinary meeting of the Senate, held on Friday, March 1, 2013.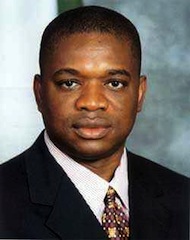 The statement maintained that the action followed "the findings and recommendations of an investigative panel into allegations of a breach of Academic Regulations of the University'' in the admission of Kalu.
It further stated that the findings showed that the certificate "was fraudulently awarded'' by the University.
Onuoha, who doubles as the Secretary of the Senate, stated that Kalu did not complete the mandatory three academic years, comprising six semesters, before the certificate was awarded to him.
While stating that the former governor spent only two semesters, he noted that the revocation was in fulfilment of the statutory responsibility of the Senate "to guard and maintain at all times the Academic Regulations of the University''.
Onuoha stated that the former governor ceased to be a holder of BSc degree in Government and Public Administration "with the cancellation and withdrawal of the degree result and certificate awarded to him''.
Kalu enrolled in the University during his administration to complete a degree programme with Matriculation Number 00/42226 on transfer from the University of Maiduguri.
The ABSU senate described his admission by transfer as ''irregular ab initio'', because it violated the University's academic regulations on admission.
Kalu, the PPA presidential candidate in 2007 general elections, had faced a series of frustrations since his widely reported bid to return to PDP.