Following the murder of musician Damilola Olaniyan, a.k.a. Damino Damoche by two unidentified gunmen suspected to be cultists at the Lagos State University on Thursday, last week, there has been reprisal attacks around the school campus.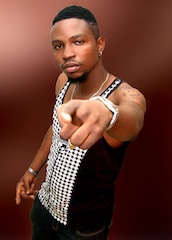 On Sunday morning, a part-time student of the school was murdered in cold blood by some guys suspected to be members of Eiye Confraternity.
The murder, which was to avenge the death of Damoche, took place at Abeokuta Street, Okokomaiko, a neighbouring community to LASU's main campus.
Shortly after the murder of the part-time student, the entire Okokomaiko and PPL communities surrounding LASU were thrown into pandemonium. Many students of the school are yet to resume for fear of further reprisal attacks.
Speaking with our reporter this morning, the institution's Students' Union Public Relations Officer, Stephen Adeleke, confirmed that someone was murdered in Okokomaiko on Sunday, but said "we are yet to identify him. I was told that he was a sandwich student, but we are not sure yet. The school is calm and we are still doing our best to make sure everything is under control."
P.M.NEWS gathered from a source that there was a meeting between the Students' Union executives and the school authorities Monday over whether to shut the school tentatively or not.
Adeleke admitted that they had a meeting with the school authorities, but declined to give further details.
"We didn't finish the meeting, but I can't disclose what we discussed to you."
The Lagos State Police Public Relations Officer, Ngozi Braide, confirmed the murder of another LASU. She said that some suspects have been arrested and the police are on top of the situation.
Damoche, who became popular through his lewd song, Obo To She, was expected to perform at the school's Dean Cup Final at the LASU Sports Centre few minutes before he was murdered in front of the institution's gate.
The unidentified two gunmen rode on commercial motorcycle popularly known as okada.
He was rumoured to be a member of Eiye Confraternity, but Olaleke denied it, arguing that "we didn't know him to be a cultist. We don't even know the identity of his killers, so we can't ascertain why they killed him for now."
Damoche, who was murdered at about 3:30p.m last Thursday, was said to have gone to the institution's Sports Centre with his friends after receiving a lecture.
His department, Banking and Finance, was to play the Deans Cup football match final against Insurance department students. The match was later suspended due to his death.
"He was already seated at the venue of the match with his friends, and had already said that he would perform a track or two at half time. But few minutes later, he and his friends stood up, only for us to hear about 15 minutes later that Damoche had been shot dead. It was very painful," Abiodun, a 300-level Banking and Finance student of the school said.
—Bayo Adetu