Nollywood actress, Ifeoma Okeke, has described her boobs as her selling point, adding that she will be ready to flaunt it anywhere, any time.
Ifeoma told P.M.NEWS NollywoodReel that despite the fact that she flaunts her boobs, she has never been a victim of sexual harassment in the industry.
"I have never been harassed sexually. In Nollywood, I am one of those girls that flaunt what I have because that's my selling point. I have got everything going for me —my face, boobs and hot legs. But the fact remains that harassment is everywhere. That is, it happens in every sector, including the movie industry. If a guy tell you he likes you and you agree to date him, don't tell me he harassed you, and if you decide to make love to get a role, don't tell me he harassed you. That's when I disagree with people," Ifeoma said.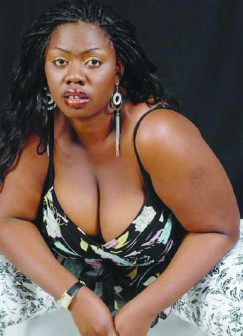 Ifeoma started acting about 15 years ago as a protégé of Nkem Owoh. Her first movie was Yogo Pam Pam, where she played the role of a singer, and ever since, she has been on a slow but steady rise to the top.
Does she have any regret? "No, between the 15 years, I had to further my studies. By God's grace, I have two diplomas and two degrees right now, and I have also started my masters' programme. Seriously there is no regret."
The Anambra State-born diva, who disclosed that wedding bells will ring for her soon, also speaks about her passion for the movie industry and charity.  She called on the government to give a helping hand.
"If the Government can come in, then we can move faster. Hollywood stars are treated as professionals, so, if the Nigerian government can take Nollywood seriously, things will be much better," she concluded.
—Edwin Usoboh