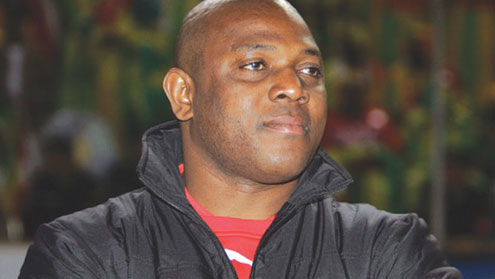 Chief Coach of Nigeria's Super Eagles will defend the list of his players for the 2014 FIFA World Cup qualifier against Kenya with the Nigeria Football Federation, NFF, tomorrow in Abuja.
Report says Keshi is expected to meet with the technical committee of the NFF to defend the list.
Top officials of the federation told MTNFootball.com that "Keshi is to defend his team list for the World Cup qualifier against Kenya on Wednesday before the list is released.
"Coach Stephen Keshi is expected to come up with a 25-man list for the game against Kenya," said NFF's General Secretary, Musa Amadu.
It was gathered that Inter Milan ace Joel Obi and Shola Ameobi are likely to make the 25-man Eagles squad for the match against Kenya later this month in Calabar.
Obi missed the 2013 Africa Cup of Nations in South Africa due to a long-term muscle injury, while Ameobi's contract at English premier League club Newcastle prevented him from participating in the tournament.
However, defensive midfielder Obi has not been involved with his Italian Serie A club lately.
Officials are also insisting that injured Spartak Moscow striker Emmanuel Emenike will be fit in time for the 23 March clash against the Harambee Stars.
The Eagles are expected to re-group this weekend at a training camp in Abuja with players from the domestic league before they relocate to Calabar a week to the match.