Nnamdi Felix / Abuja

A Nigerian federal high court siting in Abuja will on 21 March determine whether the warrant of arrest issued against fugitive former chairman of the disbanded Presidential Pension Reform Task Team, Mr. Abdulrasheed Maina, by the Inspector General of Police, on the orders of the National Assembly, was a violation of his fundamental human right.
Maina had dragged the Senate President, the Inspector General of Police and seven others to court in a bid to stop his possible arrest and asking the court to hold that his declaration by the police as a wanted man grossly violated his fundamental human rights.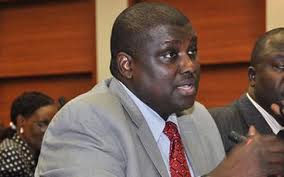 Maina's lawyer, Mr. Mahmud Magaji, a senior advocate of Nigeria, while adopting his brief in the suit asked for damages for his client against the senate President and Inspector General of Police in the sum of N1.5 billion.
Magaji relied on section 122(c) of the Evidence Act which empowers the court to take judicial notice of the proceedings of the National Assembly with a view to resolving whether they exercised their powers within the limit of the constitution.
He contended that section 89 of the constitution where the National Assembly derived its powers did not empower the legislators to arrest anybody and urged the court to grant his client's prayers and order the Police boss and the Senator David Mark to pay his client the sum of N1.5 billion for psychological trauma which he was subjected to.
In opposition to the suit, counsel to the senate President, Mr. Ken Ikonne and that of the IGP, Ms. Pamela Ohabo, urged the court to dismiss the suit on the ground that it lacks merit.
Ikonne challenged the competence of the affidavit in support of Maina's case which he contended, ought to have been deposed to by Maina himself and not somebody else.
"Where an applicant cannot do so, the affidavit shall be accompanied by a statement stating why the applicant cannot and once non-compliance touches on the commencement of the matter, it can no longer be cured by waiver" he argued.
He therefore urged the court to dismiss the suit because the enabling environment for fair hearing was provided to Maina by the senate but he failed to utilize it.
Ikonne further told the court that the decision to order the PRTT boss' arrest was consequent upon his persistent failure to honour several invitations to appear before the Senate's Joint Committee on Establishment and Public Service, States and Local Governments, to give detailed account of the management of pensions of Customs, Immigration and Prisons.
Justice Adamu Bello thereafter fixed March 21 for judgment.