A man, Sunday Fatokun, 41, alleged by the police in Lagos to be the ring leader of a five-man car snatching gang that operates in Lagos and Oyo states, has been arrested and is now facing trial.
Fatokun who has been on police wanted list since 2009,  allegedly confessed to the operatives at the Federal Special Anti Robbery Squad, Adeniji Adele road, Lagos Island, southwest Nigeria, that  he only receives stolen cars from robbers.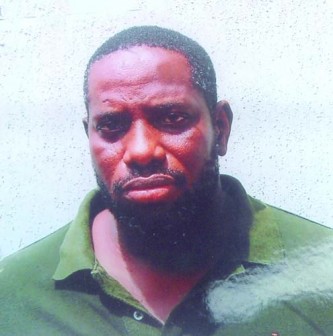 The suspect was arrested after he allegedly conspired with others, now in prison custody, to snatch about 24 exotic cars in Lagos and ferried them to Ogbomoso in Oyo State to sell.
 He was arraigned before an Igbosere Magistrate's Court, on a two-count charge of felony to wit, armed robbery.
The police alleged in the charge sheet that the accused had been on the police wanted list  over  cases of armed robbery and car snatching around Costain, Iganmu and Surulere areas of Lagos state.
The accused allegedly parked all the cars he and his gang snatched in Lagos at David Olatunbosun's house in Ogbomoso, Oyo State for sale.
The police stormed the place and removed six different brands of vehicles and plate numbers which they displayed for sale while a suspect, Gabriel Olajide, was arrested at the scene and taken to Lagos state for interrogation.
Among the vehicles recovered according to the police was  a Toyota Sienna bus with registration number BF 259 KUJ property of Fasasi Rasheed which has since been returned to the owner.
During interrogation, Olajide allegedly confessed  that Sunday Fatokun is their leader and that they allegedly snatch cars in Lagos and then take them to Ogbomoso, Oyo State, to sell.
Olajide was charged to court and remanded in prison custody for armed robbery pending advice from the Directorate of Public Prosecution, DPP.
Nemesis caught up with Fatokun this year when the Federal (SARS) operatives received information that the suspect has been arrested by the police at the Ondo State Command over another offence.
They went to the police command to arrest him and take him back to Lagos.
During interrogation, Fatokun allegedly confessed that he only receives stolen cars from robbery suspects in Oyo State and that he is not an armed robber. After investigation, he was charged to court for armed robbery.
The offences the prosecutor, Supol C.N. Odii, said, contravened Section 6 (b) 1 (2) (a) of the robbery and firearms (Special Provisions) act.
The plea of the accused was not taken as the court lacks jurisdiction to try the matter.
The Magistrate, Mrs. Aigbokheabo ordered that the accused be remanded in prison custody pending the advice from the directorate of public prosecution, DDP, on the matter.
She adjourned the matter till 22 March, 2013 for mention
—Paul Iyoghojie