Prominent Nigerians including the Alafin of Oyo, Oba Lamidi Adeyemi, billionaire businessman, Aliko Dangote, presidential aspirant of the Action Congress of Nigeria (ACN) in the last general elections, Mallam Nuhu Ribadu and a host of others this morning gathered at the Civic Centre, Victoria Island, Lagos in honour of the national leader of the ACN, Bola Ahmed Tinubu.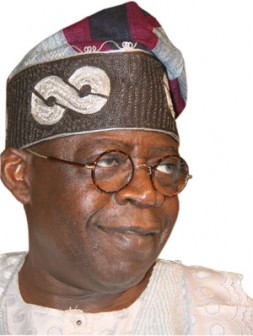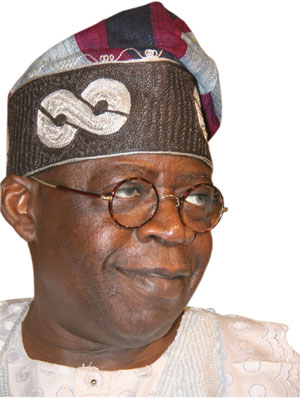 The hall was filled with other Nigerians including former Federal Minister of Finance, Dr. Kalu Idika Kalu, Ogun state governor and his counterpart from Oyo and Osun states, Senator Ibikunle Amosun, Abiola Ajimobi and Rauf Aregbesola respectively, National Chairman of ACN, Chief Bisi Akande and renowned economist, Prof. Pat Utomi, former Managing Director of Zenith Bank Plc, Jim Ovia.
The event was the launching Financiaism: Water From An Empty Well co-authored by Asiwaju Tinubu and Brian Browne, former Consul-General.
Former Governor of old Kaduna state, Balarabe Musa, former Lagos state governor, Lateef Jakande, members of the National and state Assemblies, politicians and diplomats were also in attendance
Dr. Kalu, who was the chairman of the event, said he was impressed with the book, but that if people understood the full content of the book, there would be too much commotion in the country.
"Today should mark the beginning of a new era. The Nigerian people must speak out…Everyone who has a role to play in the shaping of the country," he said adding that the authors said the country needed a lot of work to do to become great.
"We've gone through a lot of crisis over the past 60 years," he said.
He recalled how the country started with agriculture and later the oil and gas.
He however lamented that the oil had become a curse since it could not result in the improvement of the country.
Instead, the country began to engage in reforms that have further diminished the values of the country, he said.
"We wondered into the bush and we are yet to re-emerge from the bush.
"What is the proper role of government? We started reforms that would shift the country from the public to the private sector," he said but added that most of the questions that have arisen from the reforms are answered in the book, which also states how the country could re-emerge and forge ahead with building the material basis for development.—Eromosele Ebhomele
—Eromosele Ebhomele