Kennis  Music Cancels Easter Fiesta For Goldie
Sequel to the death of pop singer, Goldie, Kennis Music has cancelled this year's edition of its annual Easter Show.
The cancellation was confirmed via a statement on the Kennis Music website. The statement was signed by the head of the record label, Kenny Ogungbe.
"Due to the loss of our dear Oluwabimpe Goldie Harvey, the management has decided not to celebrate this year's event. The event is hereby cancelled for 2013.
However, you can join us for a Thanksgiving Service/Tribute Concert to be held at a later date. Thank you for your understanding," the statement read.
Goldie was buried on 25 February 2013 at Vaults and Gardens Cemetery, Ikoyi, Lagos.
—Kayode Aponmade
Wale Thompson's New Album Ready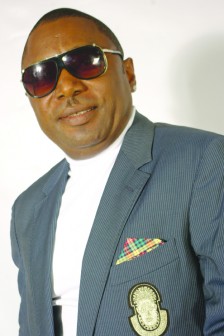 Juju music star, Wale Thompson, will release his fifth album, No Rival, during the Easter period.
Tracks in the album include Morning Till Night, Back in the Groove, Everybody Loves Wale Thompson, Mapolongo Jesu and Iba Fun Jehovah.
Thompson, popularly known as Mr. Lalale Friday, said No Rival will be better than his previous efforts, which are My Time, Hip Juju, My Logo and Play On.
"My last album was released in 2004. I decided to take my time to continue leading the pace. As a musician that a lot of people look up to, you can't afford to slip; you meet the people's expectations regularly, and even surpass them as the case may be," Thompson said.
He further told P.M.NEWS Entertainment Cafe that No Rival is more than a comeback album. "I have worked very hard on it. I did some research and experimented with various music studios in Nigeria and abroad before recording the album. I know it will help re-launch my career. My music will rule the world again."
— Bayo Adetu
Kwara 'Varsity Employs Joke Sylva
Veteran actress, Joke Sylva has been officially employed to head a Nollywood movie studio, Malete Film Village owned by Kwara State University.
The Nollywood veteran disclosed that she would build a movie studio in the school from the scratch and saddled with the responsibility of training people who love the acting profession.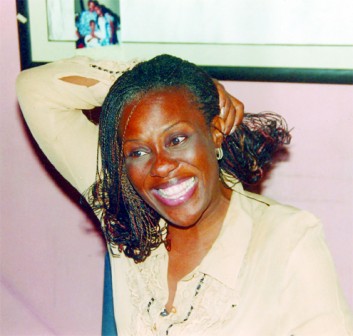 She informed that work has started in earnest, saying that 'I would be building a movie studio in the school and making it viable. More importantly, it is supposed to be an underpinning for Nollywood where skills that are necessary to sustain Nollywood will be taught'.
'It is to train those who have decided to take a profession in film industry and various skills that are involved in the industry. I am the pioneer Managing Director'. She added.
Joke Sylva has always been a mentor to others and has featured as a trainer on the MTN Project Fame Show among others.
—Kayode Aponmade 
MAGiKAL Entertainment Set To Unveil "Brain"
Matanmi Adeleke Victor, a.k.a Brain, a final year student of Olabisi Onabanjo University is putting finishing touches to his debut single "So Crazy", a blend of Afrobeat, Jazz mixed with Hip-hop.
According to Biodun Caston-Dada, CEO of MAGiKAL Entertainment (whose outfit also house the rap diva, Coco Ice and skillful video director, Mattmax), "BRAIN is a highly talented young man and we are so proud to be working with him on his project. Nigerians will be opportune to listen to something new and true hip-hop just like we've had it with true hip-hip heads like Mode 9, Ill Blizz, MI, Vector, Ice Prince among many others.
"What differentiate Brain from other rappers is his infectious hooks and choruses; witty and comical rhymes and of course the dude is a wordsmith. We strongly believe he will be making a huge impact on both the local and international scenes when his works finally hit the airwaves".
—Daniels Ekugo
TIV Launches Album
The Inspired Voices (TIV), owned by video director, Akin Alabi, and his wife Bunmi, recently unveiled their album at annual concert in Lagos.
The event, anchored by ace comedian, OmoJesu, was full of glamour and glitz, as guests were entertained by top stars like Vector Kore, Midnite Crew and Provab.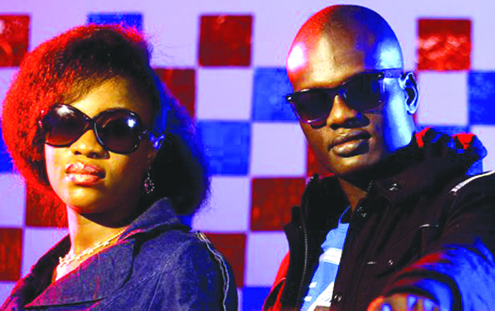 The group has released their first single, Komole, a song that has became a hit both in and outside Nigeria. It was also a regular song on the Big Brother Africa playlist, No.1 video on the Nigeria Top 20 Video Chart, MTN Yello Countdown and won the NMVA award for best use of choreography.
Speaking after the event, Alabi said his aim to make an impact in on the international scene.
— KayodeAponmade
Ezennaya Debuts with I See Africa
Gospel artiste, Ezennaya Akubueze, is set to release his debut album, I See Africa Rise.
Ezennaya started music at an early age when alongside his siblings, formed a group called Abazie in 1991, and released some singles in 2002. A pastor and member of Calvary Pentencostal Assembly, Ezennaya is hoping to vie for the presidency of the Performing Musicians Association of Nigeria (PMAN), as he believes he is capable of doing away with the mediocrity associated with the group.
— Daniels Ekugo
UK Promoter Holds Twin Concert
United Kingdom based Nigerian promoter, Charles Odunlami said that plans are in top gear to stage a twin concert billed to hold this March.
According to Odunlami, the first leg of the six weeks concert will take place in the United States of America featuring Nigeria's entertainers like Fuji music act, Isa Mirinda Sabi and Sunday Alaba Pedro, son of the late highlife musician, Alba Pedro.
Sunday will be performing with the surviving band of his late father.
The second phase will hold in the United Kingdom and new generation acts, X-Project, Vector and Femi Oritshe will be on parade.
—Kayode Aponmade