Italy's foreign ministry has described as "horrific terrorism", the killing by Ansaru terror group in Nigeria of seven foreign hostages abducted from SETRACO site in Bauchi last month.
The ministry said in a statement today that the claim by Ansaru that it has killed seven foreign hostages seems "founded".
"The verifications carried out in coordination with the other interested countries lead us to believe that the news of the killing of the hostages is founded.This is a horrific act of terrorism for which there is no explanation except barbaric and blind violence," it said.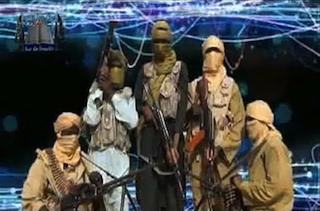 "No military intervention to free the hostages was ever attempted by the interested government," it said, adding that the killings were "the aberrant expression of a hateful and intolerable fanaticism."
Nigerian Islamist group Ansaru on Saturday claimed to have killed seven foreign hostages abducted from a construction site last month in the country's restive north, SITE Intelligence Group said.
Police last month said the victims of the February 16 kidnapping in Bauchi state included four Lebanese, one Briton, a Greek citizen and an Italian. A company official later said the Middle Eastern hostages included two Lebanese and two Syrians.
Ansaru, considered a splinter faction of Islamist extremist group Boko Haram, claimed responsibility for the kidnapping two days after the abduction