Atayero, a film that sheds light on child education as one of the factors to curb prostitution, will be launched on 17 March at the Cardinal Odunmbaku Hall, Ojodu Local Government, Ojodu, Lagos.
The film, which is produced by Afin Asa Film Academy, stars Mercy Aigbe, Ibrahim Chatta, Tito Harrison, Toyin Adewale, Sherry Bakare and Olayinka Bamidele.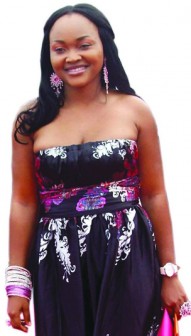 The academy's concept development manager, Oreoluwa Brown, told P.M.NEWS NollywoodReel that the launch of Atayero is to celebrate Mothers' Day, which is aimed at changing and empowering a number of prostitutes.
"We believe that this event will gladden some mothers who have been embittered by their lovely daughters who are into prostitution.
"We also believe that the event will sensitise our women on the need to take preventive measures to reduce prostitution, which is fast gaining grounds in our society," Oreoluwa stated.
He added that Afin Asa Film Academy has been using its creative ability for women emancipation, "that's why we teach societal ills through our movies."