Stakeholders in the Nigerian aviation industry on Tuesday reacted angrily at the sack last night of Dr. Harold Demuren, Director General of the Nigerian Civil Aviation Authority, NCAA, saying that Nigeria likes to 'kill and bury its heroes'.
Nigeria's President Goodluck Jonathan sacked the aeronautical engineer on Monday night, citing an "unsatisfactory response to concerns of stakeholders in the aviation sector."
But Stakeholders who spoke with P.M.NEWS on Tuesday described the President's action as "unfortunate and unfair".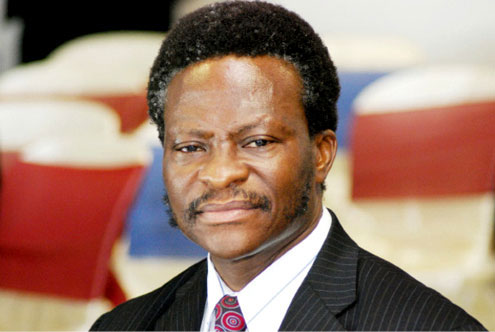 President, Aviation Round Table President, Captain Dele Ore, a veteran Nigerian pilot, said the reasons given for the sack are not tenable and called on the government to come forward with more plausible reasons.
"We kill and bury our heroes in this country. This is a man that the whole world has acknowledged as an achiever, this is one of our heroes," Ore said.
"This man needs the support of every Nigerian because he has done a very good job. I don't know the offence he has committed. This is the greatest inhumanity of man to man," Ore said.
According to Mohammed Tukur, Assistant Secretary General, Airlines Operators of Nigeria, AON, the sack is very unfortunate.
" Demuren has done a lot for the aviation industry in Nigeria. He has brought tremendous transformation into the aviation industry in the country," he said.
"Those who orchestrated or are celebrating his sack must know that governments come, and government go," Tukur said.
He warned that no matter who the government brings to replace Demuren, the Nigerian Civil Aviation Authority Act must be maintained, with NCAA remaining autonomous.
To Sam Akerele, General Secretary, Aviation Round Table, the sack of Demuren came as a shock.
"His passion and contributions will be remembered by the nation. The Federal Government must have good reasons for the sack. Hopefully, it is not a power play," Akerele said.
According to industry source who asked not to be mentioned, "The industry will miss a professional, an uncompromising professional who was sacked because he refused to play the bidding of the powers that be."
The Senate and House of Representatives committees on aviation had called for the sack of Demuren, following last year's crash of a Dana Air last year. Demuren has maintained his innocence and stakeholders have always sided with him.
The House of Representatives had blamed Dana crash on negligence by the regulatory authorities and recommended the dismissal and prosecution of Demuren.
—Simon Ateba/Lagos