Tragedy struck at 10, Iwo Street, Ojodu Berger in Ojodu Local Council Development Area, LCDA when Shuaib Wahab met his untimely death during a football match.
P.M.NEWS Sports gathered that 18-year old Wahab, described by his peers as a master dribbler, was said to have dribbled almost everybody on the pitch before scoring against his opponents during a neighbourhood match recently. Eyeswitness accounts say the deceased suddenly fell down and died while jubilating.
His teammates could not believe that Wahab could have died in the process until he was confirmed dead by family members. The reality was made more evident after he was buried according to Islamic rites.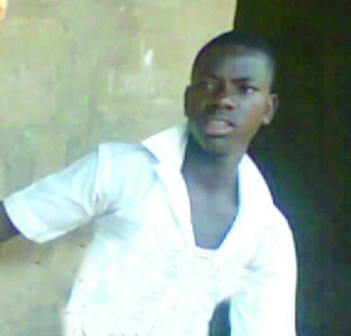 "We were all playing football when Shuaib dribbled players of his opponents to score a fantastic goal. What I saw was that he shouted aloud to celebrate the goal, before we could join him to celebrate we saw him fall down after which he was confirmed dead," said one of the deceased colleagues at Ojodu Abiodun Community High School, Ojodu, who craved anonymity.
"We never even thought that Wahab could die like this. He was a good footballer, friendly and easy going. His death is so painful to many of us who are his friends."
The parents of Wahab, who was in SS2, were still mourning his death when P.M.NEWS Sports visited their residence. The mother could not utter any word out of shock as she sat down, mourning the demise of her son.
Her husband who tried to summon courage and act like a man was said: "It's a pity that death left those of us who are older and went for my son."
The late Wahab was said to be nursing the ambition of becoming a world-class footballer someday.
—Damilare Okunola