'Why Funke Akindele Will Headline 'Laffmattazz''
Comedian Gbenga Adeyinka has said that star actress Funke Akindele will headline this year's Laffmattazz with Gbenga Adeyinka 1st and Friends because of her ability to prove critics wrong. The event will hold on 31 March at Jogor Centre, Ibadan.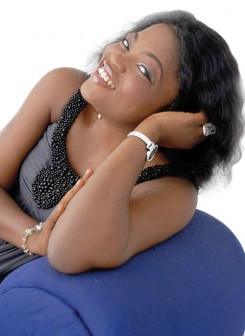 Adeyinka explained that Funke has positioned herself as one of the strong personalities to be reckoned with in the entertainment industry and comedy in particular. "She has worked assiduously and we feel the people of Ibadan deserve to drink from her fountain of talent," he said.
Other entertainers expected to perform at the event are Davido, May D, Skales, Dammy Krane, Seyi Shay, Capital Femi, LKT, Jaywon, Seyi Law, Omo Baba, Lepacious Bose, Bash, Seriki and DJ Sexy.
—Bayo Adetu
Lara George Billed For Nnena And Friends Easter Show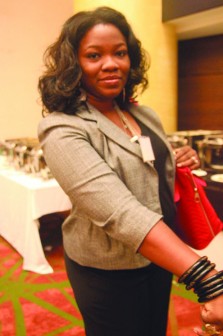 As part of events to make this year's Easter celebrations memorable, Wale Adenuga Productions has enlisted multi award winning inspirational artiste and ex-KUSH member, Lara George, to headline the Nnena & Friends Easter Show 2013.
The show takes place at the National Theatre, Lagos, on  31 March with three shows (12noon – 2pm, 2 – 4pm and 4 – 6pm).
Fans will get to see Lara George, Papa Ajasco & Company, Marvellous Linda as well as dance groups, Point X and Trace among others.
The event is sponsored by a number of corporate organisations, which will provide gifts and prizes for all audience members.
— Kayode Aponmade
Mr. Bouncy Drops 'Mama Kossa'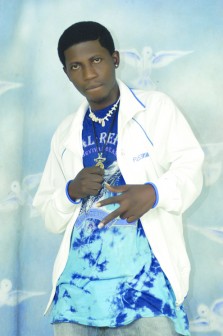 Hip-hop singer, Denis Benson, a.k.a. Mr. Bouncy, has hit the airwaves with a single, Mama Kossa.
Produced by Clutches, Mama Kossa is a track off Mr. Bouncy's album, which will be released soon.
"Mama Kossa means a lady dancing passionately with all her endowments. It is a party song," said Mr Bouncy.
A graduate of Auchi Polytechnic, Mr Bouncy started his music in a group called the Method Boys, but the group disbanded in 2010 after releasing just one album.
  — Seun Bisuga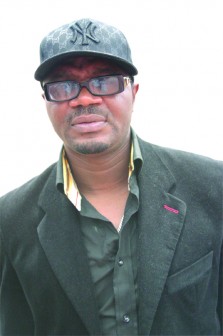 DJAN Set For  Elections
The Disc Jockey Association of Nigeria (DJAN) is set to elect new officers.
The current executive committee, headed by Lanre Falana (DJ Lufas), has been working on how to hold credible elections.
Kola Baiye, a member of DJAN, hinted that he is contesting in the election in a bid to show how the affairs of an association should be run effectively. "This, I strongly believe is possible by educating members and carrying them along when and where necessary," he submitted.
— Edwin Usoboh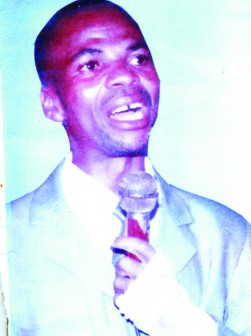 Oko Ugwu Launches Album
Gospel music act, Oko Ugwu, will launch his debut album, True Love, at the St. Paul's Anglican Church, Ikosi-Ketu, on Saturday.
Some of the tracks in the album are Amen, Okwukwe, Crisis and The Lord's House.
Ugwu said the album preaches the love of Christ in a way that will be appreciated by all and sundry.
— Seun Bisuga