Thousands of youth flew in to Lagos, Nigeria to take part in the four-day open auditions for shortlisted candidates in Nigeria for this year Big Brother Africa which held at the Protea Hotel Leadway, Maryland, Lagos.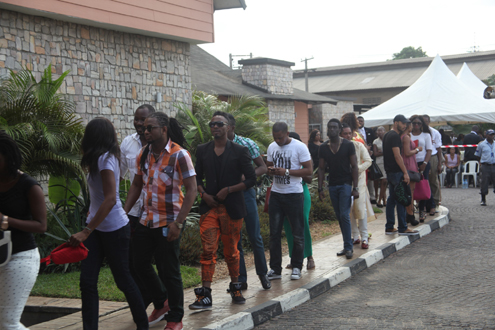 Some of the participants flew in from United States, United Kingdom and other parts of the country just to take a shot at the auditions which ended yesterday.
One of the participants who simply called herself Catherine said she flew in from the United States where she is a student just to take part in the audition. "I don't care about the distance. Apart from the money, I considered Big Brother a big platform for me to launch my showbiz career," Kate told P.M.NEWS of her expectation.
She added that she is very optimistic of being chosen by the selection team. "I believe I got all it takes to be in the house and entertain Africa," she said.
Another candidate, Bamidele Adebule, actor and model, said he needs the Big Brother platform to widen his network and further his career. "I am the kind of guy people fall for easily and I believe that likeable personality will work for me during this selection session and finally if I could make the cut to Big Brother house in May," the young man who has had a spells with Nigerian TV soaps like "Tinsel" and "Secrets of The Scandal".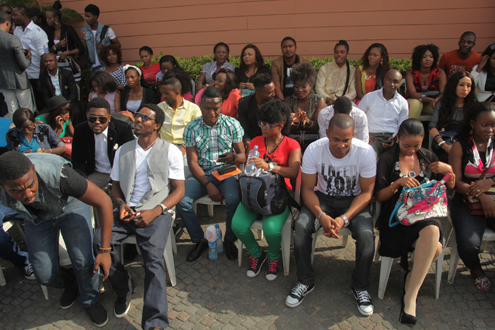 As many of these participants expressed high expectations and braved the Lagos baking sun to try their luck for the fame and fortune that trail participation in Africa's biggest television reality show, Biola Alabi, managing director, M-Net Africa, said they held the open auditions to allow individuals who were unable to enter before entries closed few weeks ago a one last chance to impress the selection team.
In its eight season, BBA, produced by Endemol SA, is open to persons over the age of 21, who are citizens of one of the participating countries and who have a valid passport or will be able to obtain one by the end of March.
The participating countries are Angola, Botswana, Ethiopia, Ghana, Kenya, Malawi and Namibia. Others are Nigeria, Sierra Leone, South Africa, Tanzania, Uganda, Zambia and Zimbabwe.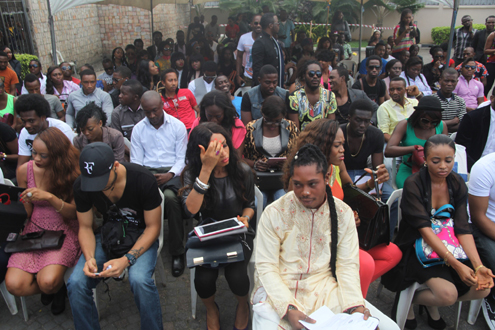 On 26 May, new housemates representing each of these countries, will be announced at a glittering opening ceremony in Johannesburg, South Africa.
The winner of this year will take home $300,000 after spending 91 days in the Big Brother House.
Late singer Goldie, Chris and Ola made it to the Big Brother house last year as Nigeria representatives to the Stargame version of the show which was won by South African Keagan Pietersen who halted Nigeria reigns of the reality show. Kevin Pam, Uti Nwachukwu and Karen Igho won the 2009, 2010 and 2011 editions of the shows respectively.
—Funsho Arogundade