America's richest man, Bill Gates, has cancelled his scheduled 27 March visit to Nigeria, in response to the controversial pardon granted by President Goodluck Jonathan to ex-convicts Diepreye Alamieyeseigha and Shettima Bulama.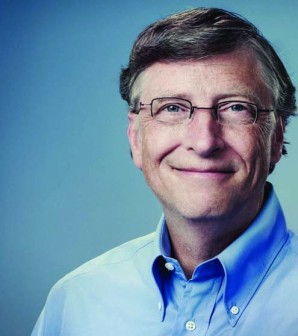 It was reliably gathered that Gates was to meet President Jonathan, state governors and officials of the Federal Ministry of Health concerning the aggressive polio eradication campaign his Bill and Melinda Foundation is undertaking in the country.
But the trip, authoritative diplomatic sources revealed, has now been cancelled, two days after the U.S. government expressed disappointment with Nigeria for pardoning convicted money launderers and warned it might cut aid meant for the country.
It was gathered that Gates has already instructed his staff to inform the federal government, the secretariat of the Nigeria Governors' Forum and the Federal Ministry of Health that he was no longer coming.
The controversial pardon granted Alamieyeseigha and Bulama had on Friday sparked fierce diplomatic row between Nigeria and the United States, with the Americans threatening to punish Nigeria over President Jonathan's action and Nigeria accusing the Americans of meddlesomeness.
"We see this as a setback for the fight against corruption, and also for our ability to play the strong role we've played in supporting rule of law and legal institution-building in Nigeria, which is very important for the future of the country obviously.
"We have made clear to the Nigerians that this puts a question mark on the kinds of work that we've been trying to do with them," State Department spokesperson, Victoria Nuland had told reporters in Washington.
Our correspondent further gathered that in 2012, the U.S. government spent about $226 million on health and governance programmes in Nigeria, while about $600 million has been requested for 2013, according to U.S. government data.
This is apart from what American private foundations such as Mr. Gates spends on Nigeria's government and non-governmental organisations.
Gates is the biggest foreign supporter of the campaign to eradicate polio in Nigeria and has worked consistently with the Nigerian authorities since 2009 over the matter.
His foundation has developed a six-year strategy through 2018 that will help combat polio in Nigeria, Pakistan and Afghanistan and has set aside $1 billion per annum for the purpose.
The bulk of that money is meant for Nigeria which currently has the highest cases of polio in the world.
Mr. Gates' efforts has seen improvements which helped Pakistan reduce the number of polio cases from 198 in 2011 to 56 in 2012; and Afghanistan from 80 to 35 during the same period.
The situation in Nigeria worsened during the same period, increasing from 62 in 2011 to 119 in 2012.
He last visited Nigeria in November 2012. During that visit, his foundation entered into a four-year alliance with the Dangote Foundation which promised to provide funding, equipment and technical support to the Kano state government to strengthen polio immunisation.
He had scheduled this March visit to consolidate that alliance, meet with President Jonathan, state governors and other stakeholders with a view to generally revving up the war against the pandemic.
—Jamiu Yisa