Victor Essiet's New Single Out
Victor Essiet of The Mandators fame has just concluded work on his new single, Freedom Train, at the Diamond Mine Studio in Los Angeles, USA. The album was produced by Carl McGregor.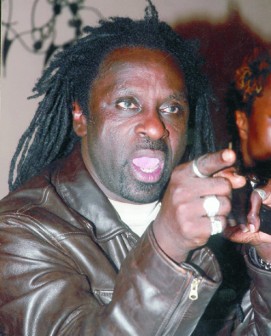 It features upcoming hip-hop artiste, Stylis.
"Freedom Train is a unified sound of consciousness reminding us of where we have been, where we are and where we are going as a people. The real freedom is that which a people can think for themselves and do for themselves that which is necessary for their survival, existence and preservation of human dignity and integrity, but not the opposite in which you are told that which is not true and shown that which does not exist and yet still you accept such without questioning or standing up for that which you should know to be your inborn right, it is simply captivity of the mind. We are the new. We are the change. So get on board the Freedom Train," said Essiet, who is billed for a world tour starting at The Dub Club in Los Angeles on 1 May.
The full album, which will be released later this year is titled One Love, One World and is produced by Jamaican music legends, Sly Dunbar and Robbie Shakespeare.
—Bayo Adetu
Kollington Celebrates 50 Years On Stage
Fuji legend, Alhaji Kollington Ayinla, will, on 28 April, celebrate 50 years on stage.
Billed to hold at Time Square, Lagos, the event has already been endorsed by prominent artistes and showbiz celebrities.
Expected to perform at the ceremony are Adewale Ayuba, Shina Akanni, Alabi Pasuma, Osanle and others. Kollington pioneered the use of Bata in fuji.
With his pulsating rhythms and sometimes politically conscious lyrics, he challenged the late Alhaji Sikiru Ayinde Barrister's preeminence on the fuji music scene.
— Kayode Aponmade
Ini Edo, Tonto Dikeh 'Playing Safe'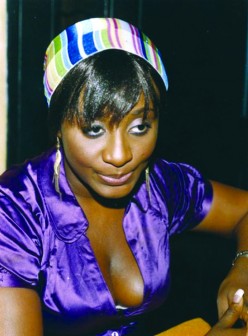 Actresses Ini Edo and Tonto Dikeh are the lead characters in a new film, Playing Safe, which will be premiered on 29 March.
Other members of the cast of the movie, produced and directed by Elvis Chuks, include Jibola Dabo, Martha Ankomah, IK Ogbonna and Johanness Meyer.
Playing Safe was shot in Lagos, Dubai, Ghana and London. Previous films produced by Elvis Chucks include Victims Of The Society, True Citizen and A Wish, a comedy featuring Helen Paul, Afis Oyetoro and Funke Akindele.
—Bayo Adetu
Jah Hanson Returns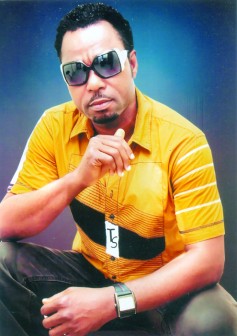 After fifteen years in limbo, prolific multi- instrumentalist and reggae music star, Jah Hanson, has returned with a new effort. Titled Silver and Gold, the nine-track album is his first since Reggae Revolution that was released in 1998 on the stable of the defunct Transworld Entertainment.
Produced by Hanson and Tunde Obajeun, Silver and Gold is a fusion of reggae, pop and dancehall music.
Hanson has produced upcoming acts like Raim Brown and Rooney and he was involved in the productions of the late Orlando Owoh's Not In My Character and Tribute To Fela.
Tracks in the new album are Show Me Your Friend, Tell Me, I & I Love, Nigerian Girls, Kukujumuku Titilayo, Ntiewep, Ima and AIDS Dey.
—Kayode Aponmade 
Yung Daviee Drops 'Bungalow'
Pop music act, Oshevire David Akpovi, better known as Yung Daviee, has hit the airwaves with a single, Bungalow.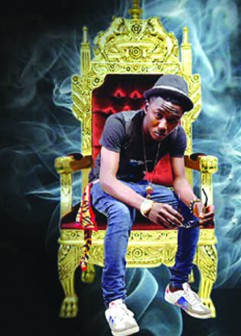 Yung Daviee, who lists WizKid and Ice Prince as mentors, is a 200-Level Computer Science student of Benson Idahosa University. He started singing in 2005.
"I play many genres of music, but dancehall and pop are my favourites. My music is a blend of urban rap with dancehall verses," Yung Daviee stated.
—Bayo Adetu
NBN To Host Tosyn Bucknor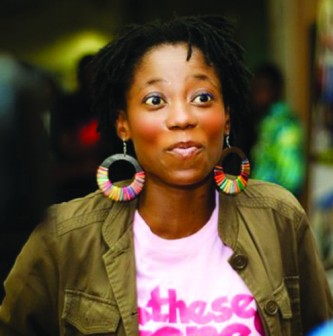 Radio presenter, Tosyn Bucknor and DJ Jimmy Jatt will be hosted at the inaugural Nigerian Broadcasters' Nite (NBN) scheduled to hold on 28 March at Club Vegas, Ikeja, Lagos.
The event, powered by The Reality Entertainment in association with Club Vegas, Crown Natures Nigeria Limited (CNNL) and Goldmyne Entertainment, will start with a red carpet session by 6pm. This will be immediately followed by the  main event, which will last till dawn.
Kazeem Popoola, convener of NBN, said the monthly event is aimed at honouring past winners of the Nigerian Broadcasters Merit Awards (NBMA).
He also noted that beyond the extensive celebration of the winner with music and comedy, there will be presentation of certificates to the winners to go along with the plaques won in 2012.
"We are giving this monthly gig a national appeal by taking it round all the states of the federation so that NBMA winners from other states will have the opportunity to be celebrated right in the cities where they are popular," Popoola said.
The event was earlier planned to host celebrity VJ, Denrele Edun, on 28 February, but was called off on account of the death of singer Goldie Harvey, an associate of Denrele.
—Bayo Adetu