Olubunmi Lawal Oke, the NTA journalist abducted for three days in the western Nigerian state of Ondo, has said her abductors did not even know who she was and she was merely a victim of 'random kidnapping'.
The newscaster spoke with the Punch newspaper in an interview published Tuesday, narrating her almost 72 hour ordeal in the hands of the kidnapping gang.
Can you recollect events that led to your kidnapping?
I noticed a car following me at a high speed when I drove out of my office, moments after I closed for the day. I increased the speed at which I was driving and I rolled up my car window.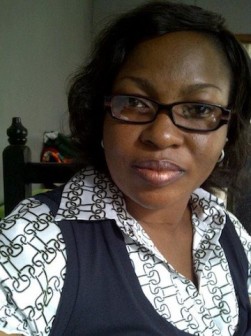 Very close to Jojein Hotel on Oba-Ile Road, the road was very bad. So I had to slow down to manoeuvre through the potholes. It was at that point that they levelled up with me and blocked the car.
What happened after that?
I asked them what my offence was. I even offered them my car keys but three of them armed with guns dragged me out of my car and into their own car. One of them got into my car and drove behind us.

Did you see where they were taking you to?
They drove through Owode to FUTA and to Ondo. They told me they were taking me to Delta State but when we got to Ore, they covered my eyes. They blindfolded me from Thursday night till Saturday night when I was released. So it was impossible for me to know where I was.

We learnt that your house girl and your six-month-old baby were with you in the car?
My housemaid and baby were in the car with me initially. They (Kidnappers) dropped them on the road before driving my car away. They later got home in a public transport. I learnt they later abandoned my car at Igbara-Oke.
Did you suspect anyone as being responsible for your ordeal?
No. Nobody sent them to me. It was a case of random kidnapping. I just walked into their hands. I don't think anyone sent them to me because they were asking me a series of questions, 'Where do you work?' 'Who are you?'

Interesting
I think that showed clearly that they did not know anything about me. I think the car I was driving coupled with the way I was dressed (I read news that evening; so I still had my clothes and jewellery on), made them think I was a good catch.

How will you describe your experience in their hands?
"My experience in their hands was not palatable. For days, I could only drink water.