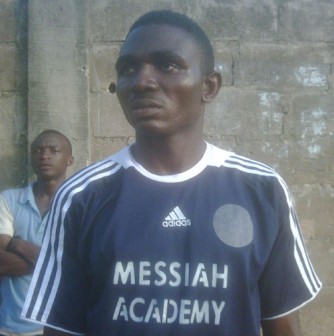 Chief Coach of Messiah Football Club of Agege, Ushurhe Oladayo Anthony speaks about the club chances at the forthcoming Lagos State Challenge Cup and other issues with Grassroots Soccer Guide
How would you rate your team's performance at the just concluded Ikeja Divisional Football League?
My team did well. We were unbeaten throughout the league. I'm happy that the players played to my instructions and they gave their best to ensure that the team qualified for the Super Four.
How are you preparing for the Super Four as only one team will represent Ikeja Division at the Lagos State League?
We are preparing hard to win the sole ticket and represent the Division at the Lagos State League. I know that it is not going to be easy, but with the prayers, determination, we will achieve our aim.
Which of the matches was your toughest game in Ikeja League?
Our toughest match was when we played Mouma Football Club of Ikotun. Although we beat them 1-0, I must confess that my players were not at their best on that day. My thought before the game was that we would beat our opponents silly, we struggle to run away with that lone goal.
Apart from the Super Four, which  other football competitions are you targeting to play this year?
We have started preparation for the Lagos Challenge Cup which may start next month.Interestingly, we are playing our first match against the Bridge Boys and it is going to be tough match for us.
Are you afraid that the Bridge Boys will send you out of the tournament judging from their pedigree in Lagos football?
That is what the people are saying that Bridge Boys will stop us. I want to say that we are going to prove our critics wrong. We are going to this year's Lagos State Challenge Cup to shock big clubs. I have been dreaming of FA Cup for years and time has come to win it in Lagos for my club.
When did you start a career in coaching?
I started coaching two years ago with Messiah FC. I won Extra Joss Cup and played in a couple of football competitions.