Nigeria's leading human rights lawyer and Senior advocate, Mr. Femi Falana (SAN) has criticised 'the arrogant' posturing of aides of President Goodluck Jonathan in justifying the pardon granted former Bayelsa governor, Diepreye Alamieyeseigha.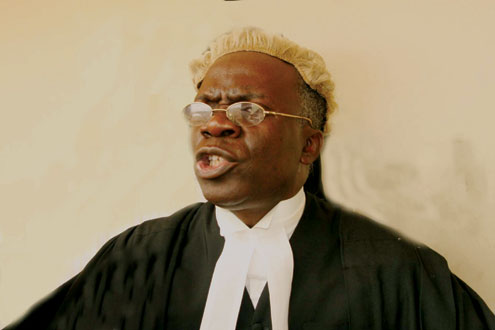 The senior lawyer, who was interviewed on Channels TV this morning blamed the Nigerian justice system for the pardon granted Alamieyeseigha and the former Managing Director of Bank of the North, Mr Shettima Bulama and a retired army major.
In his view, the Nigerian justice system is 'completely messed up'.
"The government has not convinced Nigerians why it had to do it. Two of them were convicted for financial and economic crimes, one, a retired major was convicted for molesting four young boys, it was a case of sodomy".
About the latter, Falana recalled the verdict of the Supreme Court on the offence, where the apex court described the retired officer's conduct as "beastly, barbaric and bizarre".
Speaking further on the 'messed up justice system that jails only the poor and the disadvantaged in the society', Falana cited the cases of Alamieyeseigha's colleagues, one of whom has become a lawmaker in the Nigerian senate.
He was referring to Joshua Dariye, former governor of Plateau State, who also jumped bail in the United Kingdom.
He also cited the case of the former governor of Rivers state, Peter Odili, who got a perpetual injunction against any kind of prosecution.